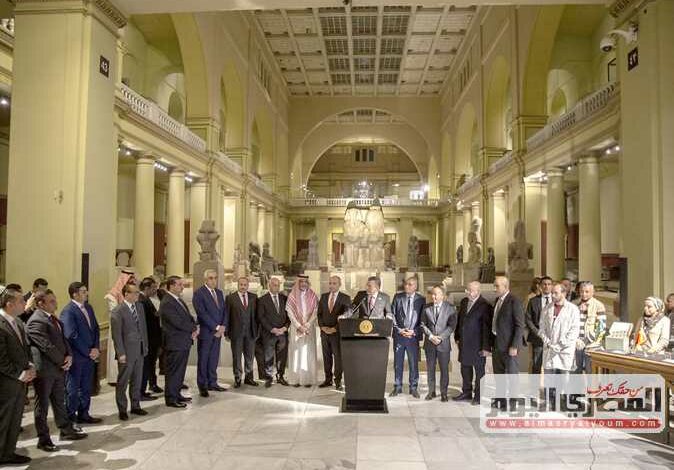 During a press conference at the Egyptian Museum in Tahrir, the Ministry of Tourism and Antiquities handed over 173 artifacts to various countries recovered from abroad with Egyptian artifacts by mistake.
The artifacts handed over to four countries included a wide range of different currencies, including six Iraqi coins, four Jordanian coins, 133 coins belonging to Saudi Arabia, and 33 coins belonging to the People's Republic of China.
Egyptian Minister of Tourism and Antiquities Ahmed Essa said that Egypt does not only preserve its heritage, antiquities and civilization but also preserves the heritage of other countries.
The ministry, through the central administration of ports and archaeological units in Egyptian ports, plays a very important role in seizing any stolen Egyptian artifact before it is smuggled abroad, alongside any other artifact belonging to other countries with ancient heritage.
According to a statement by the Ministry of Tourism and Antiquities, the coins received by Saudi Arabia are of different denominations, including (a quarter, a half, one and two riyals, a quarter and a half and one piaster), all of which date back to different periods of time from the era of King Abdulaziz al-Saud.
The coins received by the Iraqi Embassy date back to the reign of King Faisal I and are 4 fils and one riyal.
Jordan received three coins from the era of King Hussein bin Ali in the denominations of (5 and 10 piastres), and one belonging to the era of King Hussein bin Talal in the denominations of a quarter of a dinar.
The coins returned to China date back to the Chinese Ming Dynasty.