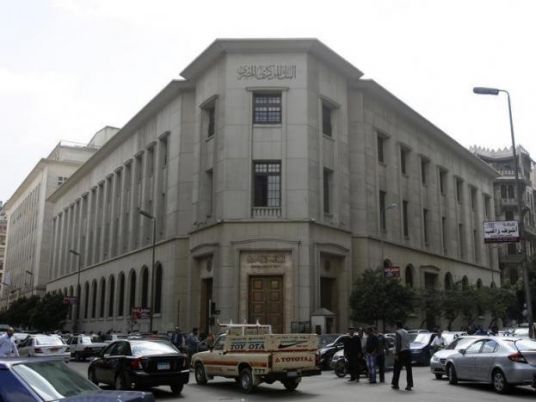 Egypt has appointed ex-central bank governor Farouk al-Okda to a high-level committee at the central bank as part of a reshuffle analysts say is aimed at helping steer the country out of a foreign exchange crisis.
Okda's appointment to the coordination council, which is dedicated to setting monetary policy goals in liaison with the government, was published in the official gazette a day before new central bank governor Tarek Amer takes the helm.
Okda was central bank governor from 2003 to 2013 and was credited with helping stabilise the pound in a managed floating exchange rate that better reflected supply and demand.
The move suggests that Egypt is headed for a change of course on monetary policy after the capital controls introduced by outgoing governor Hisham Ramez to battle a burgeoning dollar black market hit trade and industry and threatened growth.
The coordination council is headed by Prime Minister Sherif Ismail and includes the central bank governor, finance minister, and other government ministers as well as one of the president's key economic advisers.
Mohamed El Erian, former CEO of Pimco, one of the world's largest bond investors, is also a member of the committee and his term was extended.
The body was initially established in 2005 but has not taken an active role though it is meant to meet every three months. Okda's appointment raises expectations the council will play a more prominent role.
Egypt has faced economic turmoil since the 2011 uprising that ended Hosni Mubarak's 30-year rule. Foreign investors and tourists, on which the country relies for foreign currency earnings, have stayed away.
Foreign currency reserves have fallen from $36 billion before the 2011 revolt to about $16.4 billion in October, leaving the central bank with little firepower to defend the Egyptian pound from mounting downward pressure.
In February, Ramez imposed limits on the amount of dollars companies could deposit in banks to crush the black market.
Business people say that policy backfired, creating a severe dollar shortage that has made it difficult for companies to finance imports and discouraging foreign investors.
Egypt's central bank is semi-independent but the recent crisis has increased demands from the business community for more coordination with the government on economic policy.
Okda is also credited with overseeing the development of an interbank foreign exchange market, which helped curtail a currency black market.
Incoming governor Amer, was his deputy during that period.