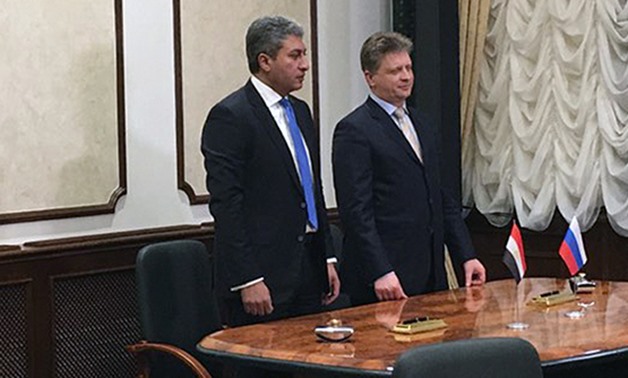 Russian Transport Minister Maxim Sokolov and Egyptian Civil Aviation Minister Sharif Fathi signed on Friday a cooperation agreement on civil aviation security in preparation for the resumption of flights between the two countries.
The signing ceremony was held at the Russian Ministry of Transport, in Moscow, in the presence of Ehab Nasr, the Egyptian ambassador to Russia, along with diplomats and officials.
Fathi said that flights between Moscow and Cairo would be resumed on February 1 and that the two countries would further discuss in April the resumption of commercial flights between the two countries.
Sokolov said that Cairo International Airport meets all aviation security requirements, while Sharm el-Sheikh and Hurghada airports need more work, which is the task for next year.
Sokolov pointed out that the Russian airline Aeroflot has expressed its desire to conduct regular flights between Cairo and Moscow.
On the return of low-cost charter flights to Sharm el-Sheikh and Hurghada, the Russian minister said: "This will come in the next stage. There is no decision yet."
Following the crash of a Russian passenger plane in Sinai in October 2015 — which killed all 224 people on board and was claimed as a terrorist attack by an IS-affiliated group — Russia suspended flights to the country.
Tourism revenues make up 11.5 percent of the total national GDP of Egypt, according to the ministry of tourism, and it is estimated the suspension cost Egypt's tourism industry US$4 million per day.
The number of Russian tourists to Egypt in 2014, according to the tourism ministry, was 3.16 million, making it the number one visitor country. Britain and German nationals were the second most common visitors to Egypt.
Egypt's tourism industry has been struggling since the 2011 uprising, which ushered in a long period of political instability that drove away tourists and foreign investors.
Edited translation from Al-Masry Al-Youm