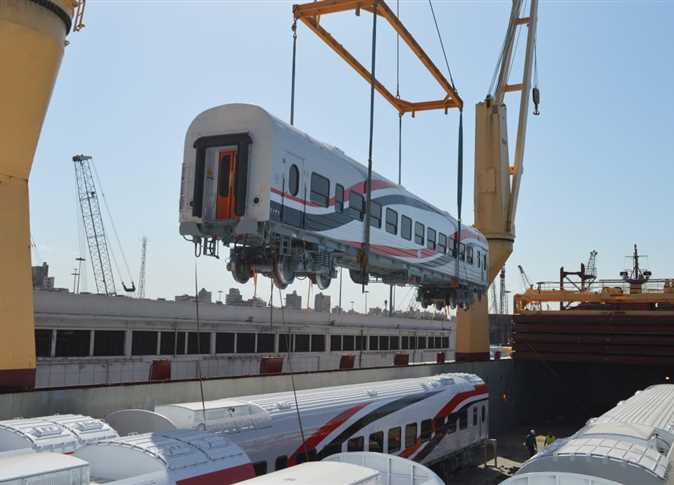 Egypt and Russia have signed their largest economic deal in its history, coming to establish a workshop for the maintenance and overhaul of Russian train coaches of all kinds to prepare to establish a factory to localize the manufacture of railway coaches in Egypt.
The agreement was signed by the Egyptian National Railways Authority and the Russian company Transmashholding International AG.
Under the agreement, Russia will establish a huge factory in Egypt in the Abu Zaabal workshop area, as part of the largest deal of its kind in Egypt's history.
The Egyptian Minister of Transport announced that Transmashholding will prepare special designs to carry out maintenance work, in addition to supplying spare parts for a period of 12 years for each vehicle.
In addition, Russia will provide technical support for a period of 12 years by 20 experts and transfer expertise to Egyptian workers to enable them to carry out the required maintenance.
The deal also includes carrying out the necessary maintenance for 1,350 railway coaches.
The agreement comes in light of western sanctions against Russia, which is waging war against Ukraine.
The volume of trade exchange between Egypt and Russia amounted to US$ 3.14 billion, or 2.1 percent of the total Egyptian trade exchange.
According to statistics, the value of Egypt's imports from Russia amounted to US$ 2.75 billion, and exports reached US$ 392 million.