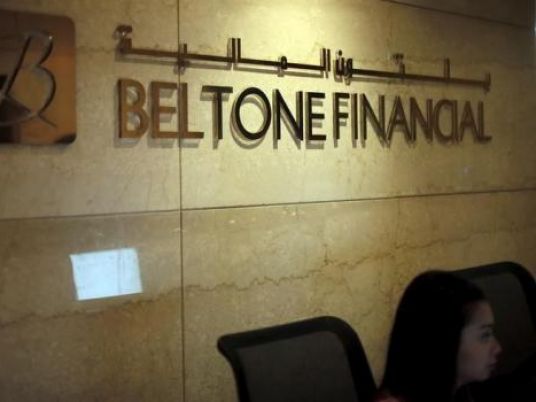 Egypt's Beltone Financial will pursue its acquisition of CI Capital, the investment banking arm of the country's largest-listed bank, despite delays in regulatory approval, its deputy managing director Ahmed Salem said on Thursday.
Commercial International Bank agreed in February to sell CI Capital to billionaire Naguib Sawiris' OTMT for 924 million pounds (US$104 million.)
Sawiris said at the time he planned to merge CI Capital with Beltone Financial, which OTMT bought last year, to create one of Egypt's largest investment firms.
But the deal has faced setbacks and Egypt's financial regulator said on Wednesday approval was delayed pending the resolution of a court case and other issues.
Salem told Reuters Beltone had extended its offer to buy CI Capital by 14 days to April 28 to resolve those issues.
"The extension implicitly means the two sides will work to remove the causes behind the regulatory delay," Salem said in a telephone interview.
"Both sides are very determined to complete the deal and there is nothing to prevent the agreement from being extended again. We hope for a resolution within two weeks."
Sawiris's bid for CI Capital was challenged in February when a unit of state-owned National Bank of Egypt made a counter-offer. It later withdrew.
Sawiris later said the deal was being held up by national security concerns and criticised the state for meddling in business, saying it discouraged investors.
Egyptian Financial Supervisory Authority (EFSA) chief Sherif Sami said on Wednesday the latest delay involved settlement of a court case by CI Capital shareholders who don't want to sell.
Sami said Sawiris would also have to resolve a violation of pre-existing pledges to the EFSA.
If the merger falls through, Salem said Beltone would still seek to expand via another acquisition. Despite the setbacks, Beltone shares have risen more than five-fold since February 8.
The stock exchange suspended trading in Beltone stock on Thursday for the third straight session after it rose 18 percent.
"People can see that Beltone's strategy will lead to its growth in investment banking and non-banking financial services," said Salem. "The trades are real and normal and there is no proof of any manipulation."
OTMT, which has holdings in media, technology, cable and other businesses, is expanding into finance. It bought Beltone last year and asked its subsidiary to buy all of CI Capital.
Sawiris tried unsuccessfully to buy another major investment company, EFG-Hermes, in 2014.
Salem said Beltone saw opportunities for growth, particularly in consumer credit.
"2016 will be a new beginning for Beltone inside and outside Egypt," he said.