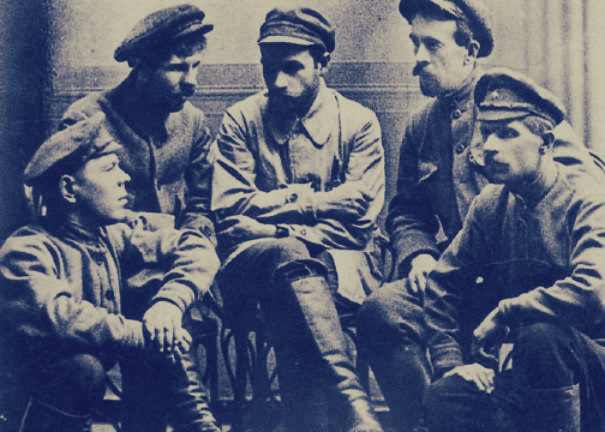 The vast majority of the people of Port Said may not know that a group of Bolsheviks who were supporters of Lenin, the Russian leader of the October 1917 Revolution against the Tsar, are lying in graves in Port Said as if they were on a secret mission amid the dead. And had it not been to chance, the Russian government would not have known anything about them sixty years after the revolution.
The discovery of the Russian Bolsheviks of Port Said began in 1987 at the time of Gorbachev, when Vladimir Polyakov, the head of the Cairo office of the Russian Pravda newspaper who was fluent Arabic, found a telegram in the archives of the Soviet Foreign Ministry that the Russian Consul in Egypt sent to the Tsar in 1916 to notify him that a Russian warship sank off the coast of Port Said and that many of its crew, sailors and officers who were supporters of the persecuted Lenin, have survived.
He also said in the telegram that those sailors and officers stage riots in Port Said, which could jeopardise Russia's relationship with Great Britain, of which Egypt was a colony at the time.
When Polyakov failed to persuade the Russian government to find out what happened to those Bolsheviks, he contacted the Tagammu Party in Port Said.
The search found no trace of them except for a street named "Alley of the Russians" in the old city center. The city elders said the street used to overlook Lake Manzala before the city expanded southwards as parts of the lake were dried. They also said it was named so after Russian sailors arrived to the lake early in the last century.
The second step in the search was to look for them in the cemeteries of the Commonwealth, the Catholics, the Jews and the Orthodox. In the latter, Polyakov found an epitaph written in Russian under a drawing of a ship on a tombstone in the form of an obelisk, dating back to 1916.
The inscriptions showed the ship's name, the names of the crew, their ranks and the date in which they died.
Polyakov rushed back to Cairo, notified the Soviet Embassy and sent his story to the newspaper. A month later, he returned to Port Said, accompanied by an official and popular delegation that placed a wreath
on the grave.
Yasser Mohamed Hewila, the young guard of the cemetery, said he was not there when the grave was discovered because it was his father that guarded the cemetery at the time. "But Russians never stopped visiting the cemetery, especially sailors of warships crossing the canal," he said.
He also said that the Russian Embassy constantly maintains the cemetery. "When the iron chain that surrounded the Russian graves was stolen during the state of lawlessness after the January revolution, the embassy replaced it with a black plastic chain so that thieves do not steal it," he said.
Edited translation from Al-Masry Al-Youm