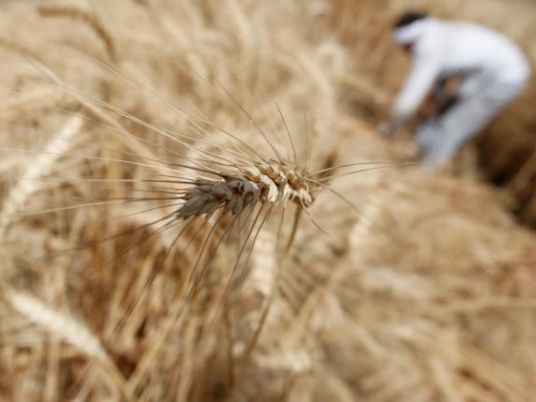 Egypt's state buyer GASC received sales offers from seven suppliers in an international tender to purchase wheat on Saturday, traders said.
The lowest offer was $187.50 a tonne free on board for 60,000 tonnes of wheat sourced from Russia, they said.
No purchase has yet been made and results are expected later on Saturday, traders said.
Egypt, the world's largest wheat importer, is seeking to buy an unspecified amount of wheat for shipment between Feb. 15-25, 2017.
Egypt is streamlining its import procedures and establishing a registry of companies that will inspect grains purchases abroad, the Trade Ministry said on Friday. The move comes after an intergovernmental feud over import regulations for wheat effectively cut Egypt off from global markets last year.
Participation at state tenders has started to return to normal levels since a decree on the new procedures was issued last November.
Traders said the following offers were made in dollars per tonne FOB:
*Glencore: 55,000 tonnes of Russian wheat at $189.44
*Grainbow: 60,000 tonnes of Russian wheat at $187.50
*ADM: 60,000 tonnes of Russian wheat at $194.00
*Olam: 60,000 tonnes of Russian wheat at $187.95
*Louis Dreyfus: 60,000 tonnes of Russian wheat at $193.50
*Cerealcom: 60,000 tonnes of Romanian wheat at $190.65
*AOS: 60,000 tonnes of Russian wheat at $194.94
Traders also said the following were the cost and freight (C&F) offers in dollars per tonne:
*Grainbow: 60,000 tonnes of Russian wheat at $187.50 FOB and $11.39 freight equating to $198.89 C&F
*Olam: 60,000 tonnes of Russian wheat at $187.95 FOB and $11.39 freight equating to $199.34 C&F
*Cerealcom: 60,000 tonnes of Romanian wheat at $190.65 FOB and $10.79 freight equating to $201.44 C&F
*Glencore: 60,000 tonnes of Russian wheat at $189.44 FOB and $12.50 freight equating to $201.94 C&F
*Louis Dreyfus: 60,000 tonnes of Russian wheat at $193.50 FOB and $11.39 freight equating to $204.89 C&F
*ADM: 60,000 tonnes of Russian wheat at $194.00 FOB and $11.39 freight equating to $205.39 C&F
*AOS: 60,000 tonnes of Russian wheat at $194.94 FOB and $11.39 freight equating to $206.33 C&F