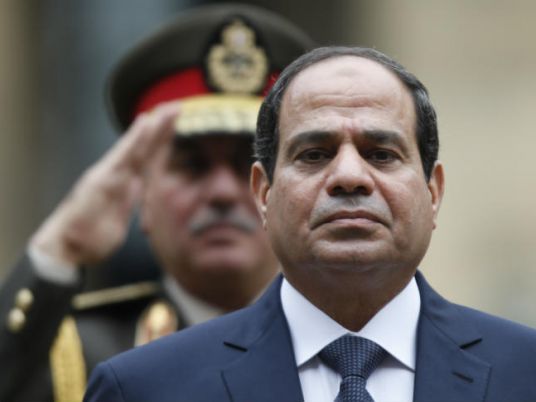 Egyptian President Abdel Fattah al-Sisi met a special envoy of the emir of Qatar on Saturday, the latest step in a Saudi-brokered effort to repair relations, regional news agencies reported.
Ties between Cairo and Doha deteriorated after then-army chief Sisi removed President Mohamed Mursi and his Muslim Brotherhood from power in July 2013 following mass protests against his rule.
Saudi King Abdullah last month called on Egypt to back a deal under which Saudi Arabia, the United Arab Emirates and Bahrain agreed to end an eight-month diplomatic dispute over Qatar's support for the Brotherhood and promotion of "Arab Spring" revolts.
That agreement was the main point of discussion between Sisi and Sheikh Mohamed bin Abdulrahman al-Thani of Qatar at Saturday's meeting in Cairo, also attended by an envoy of King Abdullah.
"The two countries responded to it (the initiative) with full conviction", said a report from the Saudi news agency SPA.
Like Saudi Arabia, the UAE and Bahrain, Egypt withdrew its ambassador to Qatar earlier this year. But while the others have agreed to normalise diplomatic ties under the November deal, Cairo has yet to follow suit.
Egypt, the UAE and Saudi Arabia all list the Brotherhood as a terrorist organisation and see political Islam as a threat to their own systems of rule.
Qatar is seen to have been supportive of the Brotherhood in Egypt and the UAE, and more recently Libya. It had given sanctuary to some Brotherhood members but in September asked seven senior figures from the group to leave, following months of pressure from its neighbours.
Riyadh and Abu Dhabi also see the Doha-based Al Jazeera news network as being a Brotherhood mouthpiece, which Qatar denies.
Sisi suggested last month he was considering pardoning Al Jazeera journalists currently serving a seven-year jail term on charges of aiding a "terrorist organisation" by spreading lies.