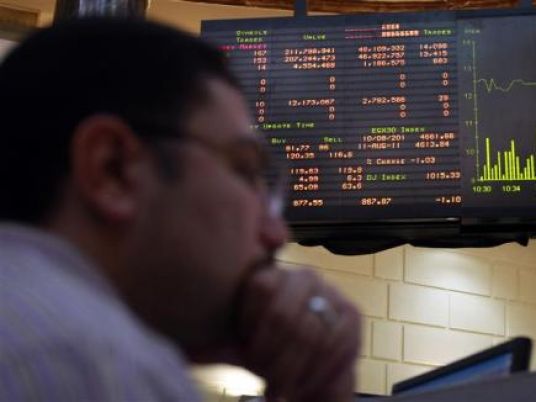 Egypt's benchmark index EGX 30 climbed by 2.2 percent, supported by Arab and foreign investors' purchases, at the closing of the stock session on Thursday.
The index for small and medium shares EGX 70 dropped by 0.23 per cent while the broader index EGX 100 declined by 0.15 per cent.
Arab and foreign net purchases were over LE12 million and LE3 million, consecutively ($1 = around EGP 7.83). Egyptians' net sales reached around LE54 million.
According to Reuters, foreign investors have been pulling their money out of the Egyptian market over the past weeks, partially due to analyses that currency devaluation will be inevitable at one point.
In addition, oil prices have jumped by eight per cent this past week after the weakening of the dollar.