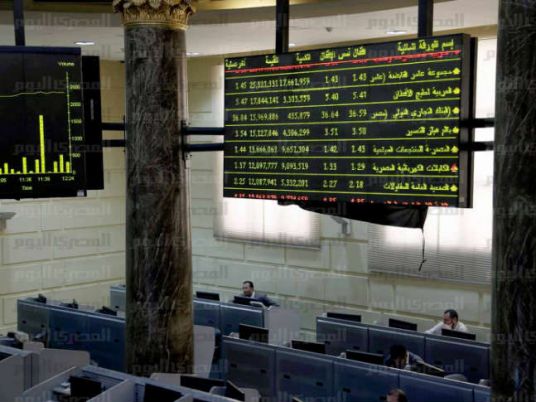 The Egyptian stock exchange lost ground in Wednesday's session under pressure from local and foreign institutions purchases, which recorded a net flow of LE20.67 million and LE15.47 milion respectively.
The EGX30 index was down by 0.36 percent, recording 9,496 points, at a total turnover of LE859 million.
The broader EGX70 declined 0.11 percent and settled at 618.41 points.
Despite the decline of market indices, the market capitalization gained LE2.3 billion to close at LE514.78 billion as a result of the rise in some heavy-weight shares.
The most active stock in the index was Orascom Telecom Media and Technology, which soared 4.76 percent to close at LE1.32 at a total turnover of LE203.68 million.
Global Telecom increased by 1.75 percent to close at LE4.64 at a turnover of LE37.52 million.
Telecom Egypt gained 3.28 percent to close at LE14.80 at a turnover of LE29.20 million.