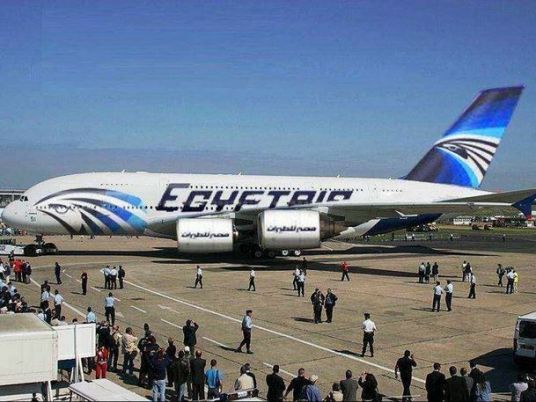 Egypt's national carrier said on Tuesday it had hired Texas-based airline advisory firm Sabre Airline Solutions to prepare a restructuring plan for the state-owned company, which has suffered about a billion dollars in losses since 2010.
A company statement did not mention the value of the contract, but it said the restructuring would focus on EgyptAir Airlines and EgyptAir Express, subsidiaries of EgyptAir Holding Company which provides flights mostly to destinations in the Middle East, Africa and Europe.
"Signing this contract comes in the context of EgyptAir seeking to effect a radical change in the business, financial, administrative and operational structures of the two countries," Sameh Hafni, the president of EgyptAir Holding Company, said in an emailed statement.
He said the plan would aim to return EgyptAir to profitability by mid-2016.
EgyptAir has suffered losses of LE6.914 billion (US$966.99 million) in the three fiscal years ending in June 2013, mired by political turmoil in the most populous Arab country that has scared away foreign tourists and investors.
Earnings data for the most recent fiscal year was not immediately available.
Alessandro Ciancimino, vice president consulting at Sabre, said the company would implement its restructuring plan over the next five and a half years.
EgyptAir, established in 1932, is a holding company whose subsidiaries provide services related to air transport like ground services and in-flight services. It has a fleet of 81 aircraft and carries nearly 8 million passengers annually.
The statement said Sabre has worked with EgyptAir previously, beginning in 1997.