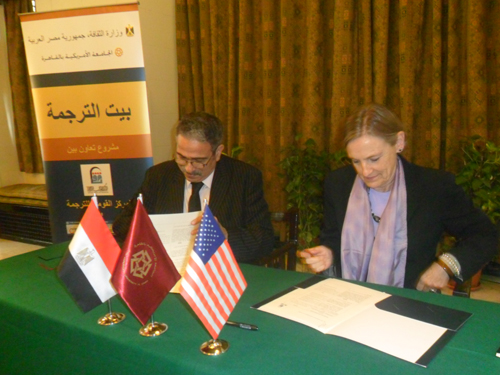 The minister responsible for food subsidies in Egypt, the world's biggest wheat importer, resigned on Thursday amid a high profile corruption probe.
In July, Egypt launched an inquiry into whether millions of dollars intended to subsidise farmers were used to purchase wheat that did not exist.
A corruption report, delivered late last week to the head of parliament, concluded some 200,000 tonnes of wheat was missing at ten private storage sites visited by the commission.
Below is a timeline of how events have unfolded over the past two years.
* February 2014: Khaled Hanafi is appointed minister of supplies, putting him in charge of Egypt's extensive food subsidy programme as well as GASC, the world's largest buyer of wheat.
* 2014: A smart card system for subsidised bread distribution is rolled out in cities across Egypt and touted as saving flour.
* 2015: Hanafi hails the new system as a success, saving millions of dollars in bread subsidies, reducing imports, and ending shortages that once prompted long queues outside bakeries across Egypt. Industry officials, traders and bakers argue that, to the contrary, those reforms have failed – and even made abuse of the system worse.
* July 2015: Egypt collects a record 5.3 million tonnes of wheat from its local farmers, up from 3.7 million tonnes the previous year, amid mounting evidence of smuggling. Traders say as much as 1 million tonnes of the total could be foreign wheat but the supplies ministry repeatedly denies the claim of smuggling and the case is not taken any further.
* November 2015: Egypt's cabinet says it will start buying local wheat from farmers at the average global price starting in the 2016 season, changing the way it subsidises its wheat growers, to avoid smuggling. In previous years an annual fixed local price for Egyptian wheat that is above global prices encouraged traders to sell cheaper foreign wheat to the government, falsely labelled as Egyptian, to make a profit.
* February 2016: Under pressure from parliament, which said the direct subsidy to farmers was too low, Egypt's cabinet cancels the wheat subsidy reform and returns to the old system.
* April 2016: Egypt introduces measures to put an end to smuggling during its local wheat buying saying it will ban the trading of imported wheat inside the country during the buying season.
* June 2016: Egypt ends its local wheat procurement season with another 5 million tonnes of purchases fueling speculation once again that smuggling has occurred.
* June 2016: Amid mounting pressure, the government launches a recount of wheat in silos as a laywer, supported by a group of grain businessmen, files a case to the public prosecutor about the matter.
* July 2016: In his first public statement on the matter, Egypt's public prosecutor says some local wheat was only bought by the government in paper transactions and not physically delivered ordering the arrest of those involved and imposing asset freezes and travel bans on several individuals related to the case.
* July 2016: Egypt's parliament sets up a fact-finding commission to look into the allegations of corruption and hands its final report to parliament the next month as mounting pressure builds on the minister of supplies to resign.
* August 2016: In a second statement on the matter, Egypt's public prosecutor says upwards of $70 million worth of local wheat has been falsely claimed.
* August 25 2016: Khaled Hanafi resigns.
* August 29 2016: The final wheat corruption report is due for discussion in parliament.