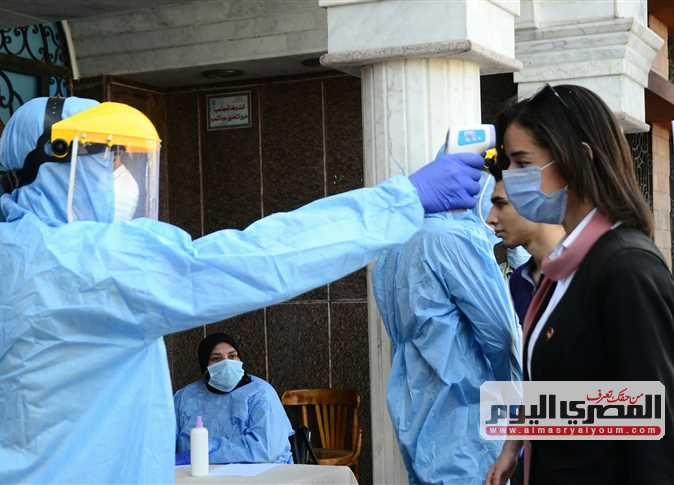 The Ministry of Health and Population announced that the fourth wave of coronavirus in Egypt has not yet reached its peak.
The ministry confirmed the availability of sufficient stocks of oxygen, medicines, and medical and preventive supplies to confront COVID-19.
In a Saturday statement the ministry assured that it is following updated protocols for treating coronavirus devised by the scientific committee to confront the virus, now implemented in the ministry's hospitals that receive people infected with the coronavirus.
The head of the Scientific Committee to Counter Coronavirus Hossam Hosny explained that : "If there is a rise in infections again, there will be a fifth wave, but community immunity will then confront the spread of the virus."
Hosny appealed to students of Egyptian universities and higher institutes to quickly register on the website to receive the vaccine, or to go to the nearest youth center designated to receive the vaccine to register and vaccinate immediately, before the beginning of the new academic year.
Meanwhile, the "Together We Reassure… Register Now" initiative continued its work in the governorates, registering the citizens wishing to obtain COVID-19 vaccine, and vaccinating them.
Egypt's Ministry of Health and Population on Saturday reported 761 new coronavirus cases, 32 deaths, and 544 recoveries.
A total of 306,030 cases have been disclosed in Egypt, alongside 17,399 deaths and 258,252 recoveries.
Edited translation from Al-Masry Al-Youm