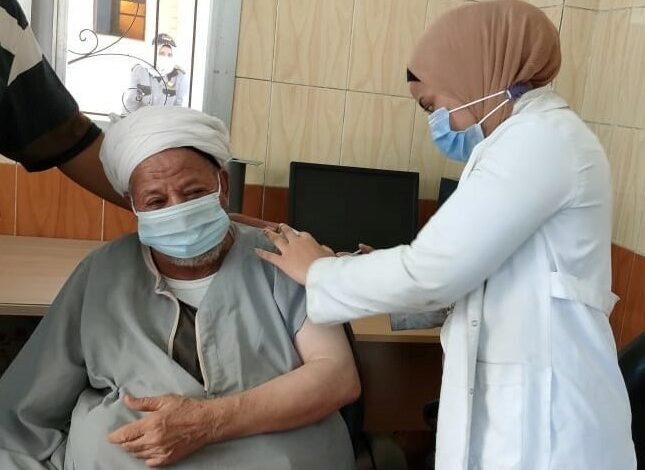 The Minister of Higher Education and Scientific Research, Acting Minister of Health and Population, Khaled Abdel-Ghaffar, announced that the vaccination rate against the coronavirus in Egypt has reached 79.53 doses per 100 citizens.
In a statement on Friday, Abdel-Ghaffar said that 81,384,156 doses were disbursed to citizens and residents in Egypt.
Thee efforts of Health and Population Ministry during the past months led to an increase in vaccination rates against the coronavirus through the expansion of vaccination sites and the implementation of a home vaccination campaign (knocking doors), which played a major role in stabilizing the epidemiological and health situation in Egypt, the statement said.
Egypt is committed to the prevention of infectious diseases targeted by vaccination, by working to implement health strategies, and developing and following up on the progress of action plans and indicators of local programs, through integration between all levels of health care.
The statement noted increasing societal awareness and encouraged citizens to continue seeking vaccination services, as studies, scientific evidence and experiences of different countries have proven the impact of vaccines as one of the most successful and effective health interventions in saving millions of lives over the years.
It added that the expanded vaccination program in Egypt is a mainstay of public health and primary health care, pointing to Egypt's success in providing all types of vaccines against COVID-19 virus.