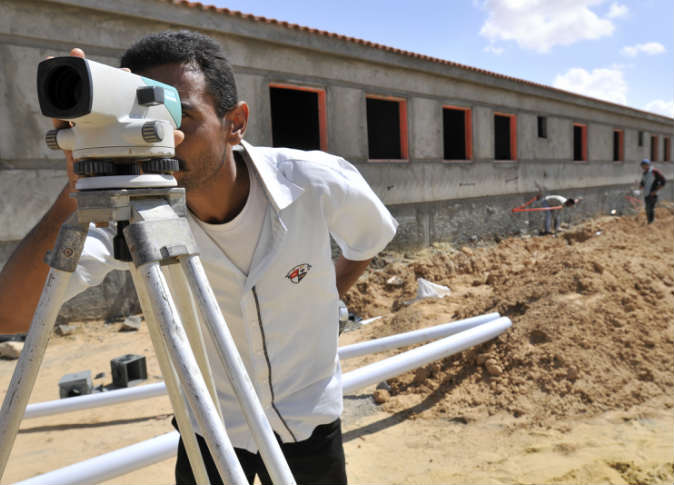 Egypt and Russia are still negotiating several financial and technical issues on an offer presented in June by a Russian firm on establishing a nuclear power plant in Egypt, the Egyptian presidential spokesman said.
Alaa Youssef said the inking of an agreement on establishing a nuclear power plant during the current visit of President Abdel Fattah El Sisi was not on the agenda.
Youssef said the Egyptian-Russian talks in this concern are going on within the framework of a memorandum of understanding signed during a recent visit by Russian President Vladimir Putin to Egypt for cooperation in the field of peaceful use of nuclear energy.
Youssef noted that Egypt seeks to select the best offer for setting up the nuclear power plant as it has offers from other countries.
Youssef noted that cooperation with Russia in the energy domain is not confined to nuclear energy, but it also includes cooperation in the petroleum and gas fields, adding that there are Russian companies working in Egypt and other firms seeking to join the Egyptian market.
Asked about the reason behind the prolonged talks on establishing a nuclear power plant, he said this is a mammoth project that would affect the coming generations so that the decision has to be examined carefully.
Youssef noted that Sisi's meetings in Russia offered a chance for exploring the best fields for bilateral cooperation, especially in oil and gas exploration.
Youssef noted that the main goal of Sisi's visit to Russia is furthering bilateral ties in various domains, especially in the economic and scientific scores.
Russia has expressed preparedness to increase scholarships offered for Egyptian students and this was a top priority for the president, he said.
He added that the outcome of the visit should not be assessed in view of inking the nuclear power plant deal or not.
There are many indications that the visit has many goals, he said.
Youssef denied Russia's intransigence in negotiations on establishing a nuclear power plant. Russia, however, is ready to respond to Egypt's requests.
Youssef noted that Russia and Egypt are enthusiastic to boost bilateral cooperation.
The spokesman said a high-ranking Russian commission is due in Cairo within days to take executive steps on establishing a Russian industrial zone in Egypt as soon as possible.
He added that Russia will contribute to the New Suez Canal development project, referring to the logistic center for storing cereals Russia is planning to establish in Egypt.
Youssef noted encouraging Russian tourism in Egypt was also on Sisi's agenda as 3.5 million Russian tourists visit Egypt.
Egypt had also talks with the Russian side on renovating old Russian factories in Egypt which were established in 1950s and 60s, he said.
He added that the Syrian file topped Sisi's agenda.
Asked about Saudi Arabia's request to delay a meeting on forming a joint Arab force, Youssef said this is normal as such vital issues should be meticulously studied.