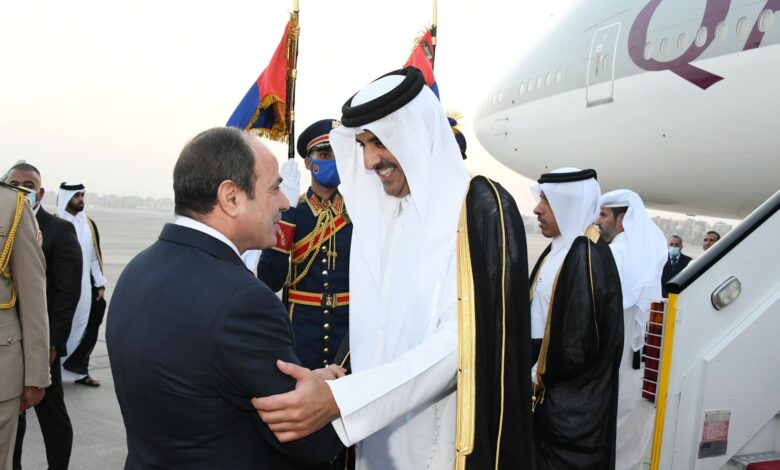 Egypt seeks to establish a joint investment fund with Qatar to attract investments that Qatar plans to pump into Egypt, Egyptian Minister of Planning Hala al-Saeed announced.
Qatar is looking forward to increasing its investments in Egypt, according to a statement issued by the Egyptian Cabinet.
This follows after both countries signed an agreement to abolish double taxation, aimed at enhancing investments from the gas-rich Gulf state, at a time when the Egyptian government is seeking to attract foreign funds to help revive its economy.
The establishment of an investment fund with Qatar will be similar to the recently-established Saudi Egyptian Investment Company (SEIC), owned by Saudi Arabia's Public Investment Fund (PIF), with the aim of investing in a number of sectors in Egypt.
Egyptian Prime Minister Mostafa Madbouly recently visited the Qatari capital, Doha, to meet with members of the Board of Directors of the Qatar Chamber and the Qatari Businessmen Association.
According to Madbouly, Egypt has addressed an important problem facing investors, which was the multiple approvals required from various authorities in Egypt to establish an investment.
The investment law approved a "golden license", which is a license issued by the prime minister replacing all other licenses required from multiple authorities prior to establishing an investment in Egypt.
This golden license is granted through a committee chaired by the Prime Minister, and the period for issuing the license does not exceed 20 working days.
During Madbouly's visit to Qatar, three memorandums of understanding were signed with a number of Qatari companies to support and enhance aspects of partnership with the private sector in providing health care services.