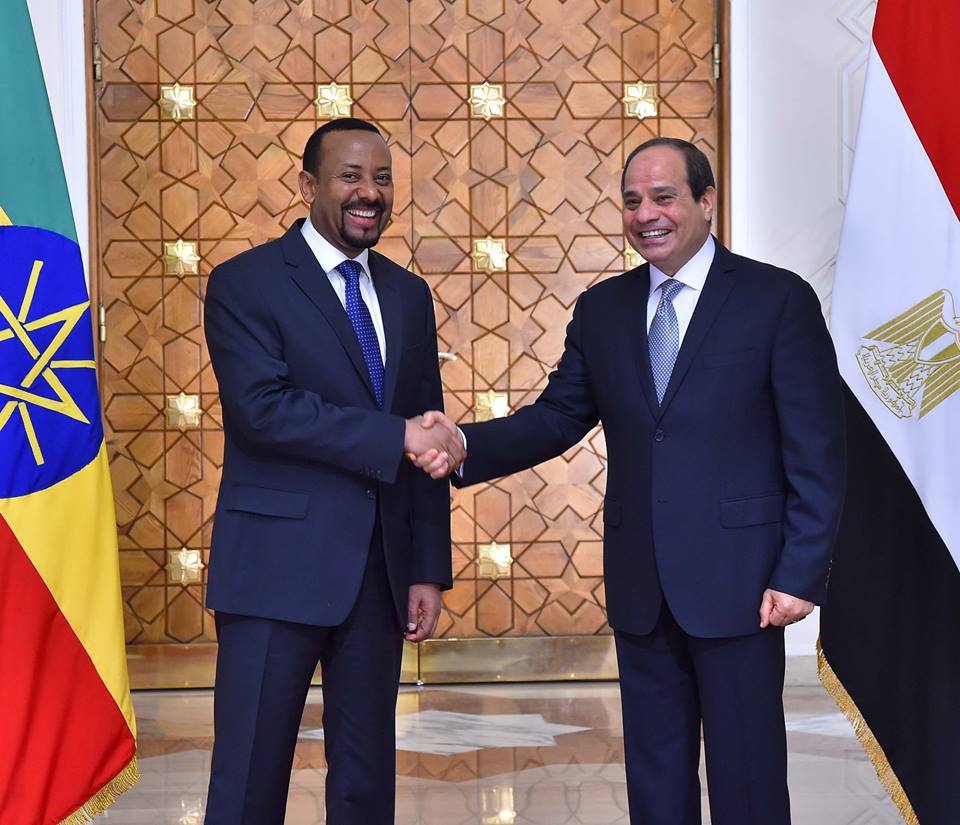 Egypt sees a "real opportunity" to overcome ongoing disagreements related to the GERD crisis, the country's Irrigation Minister Mohamed Abdel Aaty said during a recent technical meeting in Addis Ababa on Wednesday.
The Ethiopian capital hosted this week the fourth meeting of irrigation ministers and technical delegations from Egypt, Sudan and Ethiopia, to discuss the rules of filling and operating the contentious Grand Ethiopian Renaissance Dam, a $4 billion project that Egypt fears could negatively impact the country's water supply. 
Officials from the World Bank also attended the meeting.
At the opening session of the meeting, which took place over two days in Addis Ababa, Abdel Aaty said that the delegations present should focus their attention on technical issues in order to reach an agreement on the filling and operation of the Ethiopian Dam.
Points of discussion included establishing rules for filling the Renaissance Dam in a way that allows Ethiopia to generate hydroelectric power, bolster development and expand electricity access in the country, as well as measures to reduce drought, which may coincide with periods of filling the dam, Abdel Aaty said.
Other important points of discussion included establishing "fair and balanced" operating rules for the GERD, which should enable Ethiopia to generate hydroelectric energy in a sustainable manner while maintaining the operation of the Aswan High Dam, located on the northern border between Sudan and Egypt.
Points of disagreement lie in numerical values associated with drought limits, as well as the dam's status during changes to water conditions.
"We can bridge the gap between us on these issues. This round of negotiations is aimed at exchanging some ideas and concepts that we hope will contribute to reaching a comprehensive agreement of mutual benefit regarding filling and operating the dam in accordance with the Declaration of Principles Agreement for the year 2015," he said.
In December, Egypt, Sudan and Ethiopia held in Sudan a third round of US-sponsored negotiations regarding the filling and operating of the GERD, with hopes to reach an agreement on the issue by January.
The delegations of the three countries agreed previously in talks held in Washington this November to reach an agreement on filling the dam by January 15, 2020.
In October, Egypt's Water Resources and Irrigation Ministry said that negotiations with Ethiopia had reached a dead end after the two sides failed to reach an agreement over the filling of the GERD.
The Egyptian government blamed the failure of the talks earlier on obstacles from the Ethiopian side.
Egypt, which faces overpopulation fears and relies considerably on fresh water from the Nile for its 100 million citizens, has voiced worries that the project would negatively impact the country's water supply since construction of the GERD began on Ethiopia's Blue Nile. Ethiopia, on the other hand, has reiterated the importance of the project to the Ethiopian economy.
Edited translation from Al-Masry Al-Youm