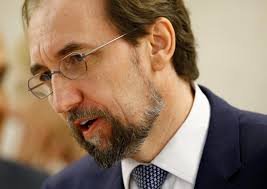 Egypt's General Authority for Free Zone and Investment (GAFI) was selected on Tuesday the regional director of the World Association of Investment Promotion Agencies (WAIPA) for the Middle East and North Africa.
GAFI had been selected for the same post in 2006 when Ziad Bahaa al-Din presided over the authority.
Members of the steering committee of WAIPA voted for Egypt after it competed with the Sharjah Investment and Development Authority, the Kuwait Direct Investment Promotion Authority, the Palestinian Investment Promotion Agency, the Lebanese Investment Development Authority, and the Tunisian Investment Promotion Agency.
Executive President of GAFI Mona Zobea represented the authority while it was selected for the post during the 8th session of the annual investment forum, from April 9-11 in Dubai, under the auspices of deputy president of the UAE Mohammed Ben Rashed al-Maktoum.
Edited translation from Al-Masry Al-Youm