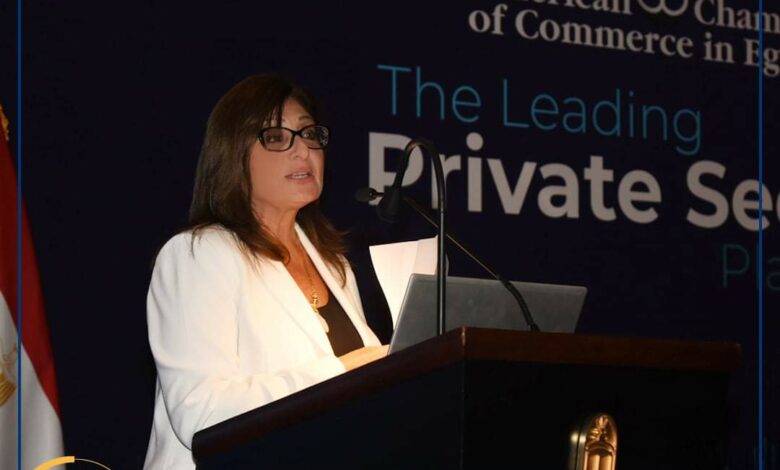 The Businesswomen's Committee of the American Chamber of Commerce in Egypt and the International Finance Corporation (IFC) has signed 12 agreements with major companies to promote the empowerment of women in economic activity, bridge social and economic gaps between men and women, advance business, stimulate economic growth and improve overall quality of life.
The IFC Country Manager for Egypt, Libya and Yemen Walid Labadi said during a symposium organized by the Chamber in cooperation with the IFC on Monday evening that "we aim, through the Corporation's various programs, to improve women's job opportunities in Egypt, in order to help private sector companies, and urge them to take advantage of women's untapped potentials. This stimulates economic growth rates."
He explained that the equal participation of women and men in the labor force in economic activity contributes to raising GDP rates by 34 percent.
Providing economic opportunities for women in Egypt is a strategic priority for the International Finance Corporation, he added, stressing that private companies have begun to realize the potential of the female workforce to overcome skills shortages, which will further stimulate economic activity.
And the head of the Businesswomen's Committee at the American Chamber of Commerce in Egypt, Manal Hussein, said that the power of women in the labor market in Egypt is about 20.6 percent, at a time when they represent about 50 percent of the number of university graduates.
She said that continuous cooperation is in place between the Committee and IFC, in order to enhance the economic empowerment of women.
Hussein noted that a cooperation agreement was signed between the Committee and IFC aimed at supporting women's economic and commercial activities, to ensure equal opportunities.