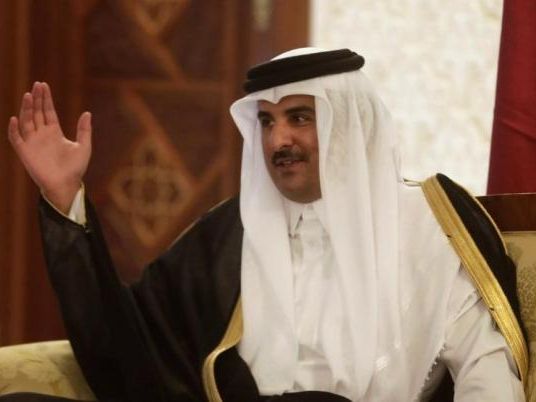 Egypt has turned down a Qatari offer through intermediaries to extend the grace period for paying back bonds worth US$1 billion the Gulf kingdom had bought from Egypt, according to a senior Egyptian official.
Qatar offered to renew the deadline for the repayment within the first week of January provided that Egypt submits a request to that end, which Cairo repudiated, said the official.
According to the official, Central Bank of Egypt Governor Tarek Amer said Egypt was ready to repay the bonds' amount in full as well as US$700 million in installments owed to the Paris Club. Amer stressed that the repayment of both debts will not affect the country's international reserves currently standing at more than US$16.4 billion.
"Egypt repaid between US$4.5-5 billion in 2015, including bonds issued starting back in 2005 with a US guarantee, as well as deposits by Qatar worth US$2.5 billion," the official added.
Relations between Cairo and Doha have deteriorated over the latter's dismissal of the overthrow of former President Mohamed Morsi, one of its closest allies, as a military coup. Qatar was the biggest foreign donor to Egypt under Morsi.
Edited translation from Al-Masry Al-Youm