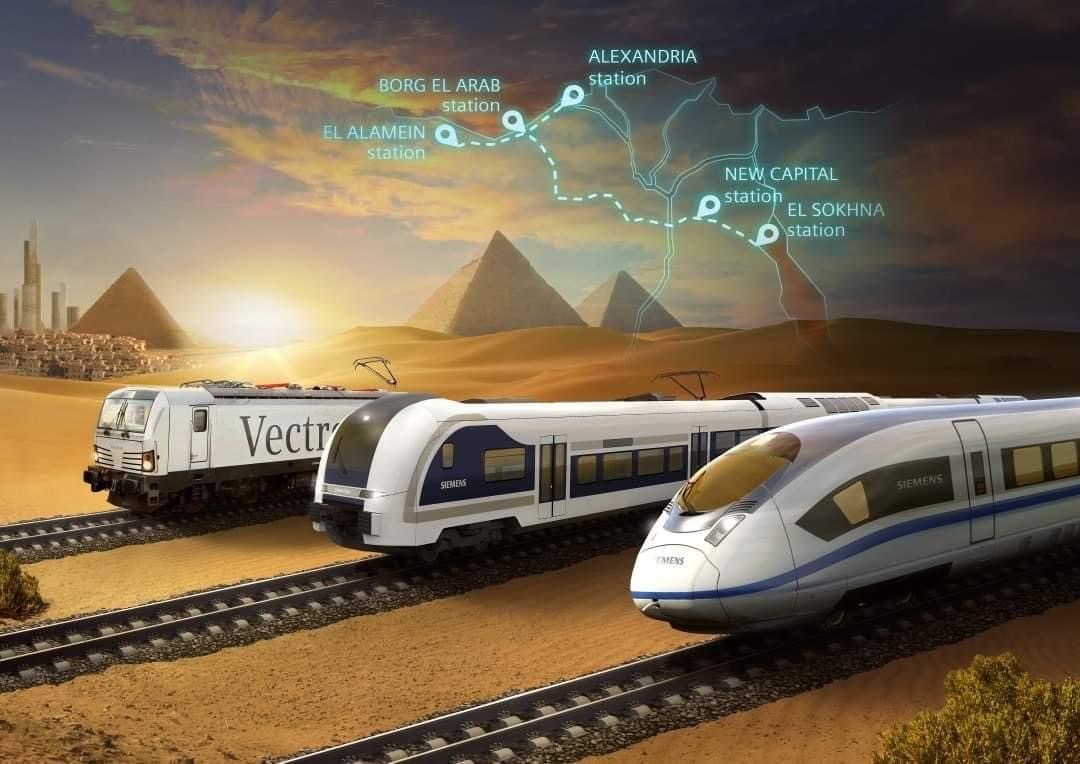 Egypt has signed a US$4.45 billion agreement that will finance the first line of its high-speed electric train, which will connect the country's Mediterranean and Red Sea coasts.
The deal was signed by the Transport Ministry's National Authority for Tunnels (NAT) and a German/Egyptian consortium including Siemens, Orascom Construction, and the Arab Contractors.
The contract was signed by Chairman of the Board of Directors of the National Authority for Tunnels Essam Waly and Managing Director of Siemens Mobility Michael Peter.
Egyptian Prime Minister Mostafa Madbouly, Minister of Transport Kamel al-Wazir, and German Ambassador to Cairo Frank Hartmann all witnessed the signing.
The contract will also cover design, supply, and 15 years of maintenance for the line.
The first phase of the project will take two years and includes the Ain Sokhna to New Alamein track, at a length of 460 km, with the second phase extending to Marsa Matrouh.
The project is a larger part of an initiative to link the New Administrative Capital and other cities with a fast rail network for both passengers and goods. The train will reduce traffic congestion, contribute to increased safety, and serve the new urban and industrial communities around Egypt.