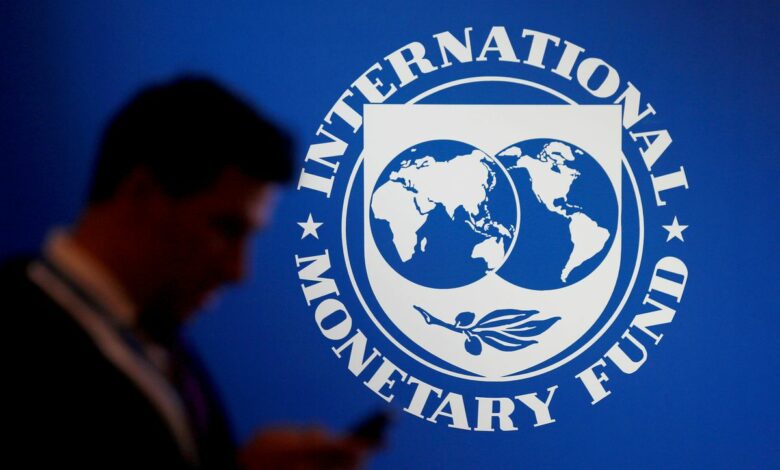 The annual spring meetings of the International Monetary Fund and the World Bank will kick off in Washington, DC with the participation of finance ministers from all over the world.
It is expected that the meetings will be dominated by the repercussions of the conflict in Ukraine on the global economy
Egyptian Minister of International Cooperation Rania al-Mashat, met with the country director of the World Bank in Egypt, Yemen and Djibouti, Marina Weiss, to discuss preparations that precede Mashat's participation in the Spring Meetings.
Kristalina Georgieva, CEO of the IMF, told "Bloomberg" that the ongoing talks between Egypt and the IMF regarding a new program will also take place.
She added that the IMF will discuss with Egyptian officials the high level of debt in the country.
She also said that the Fund "will sit with Sri Lanka, Egypt and Tunisia, and discuss what should be realistically done."
The Fund is expected to cut its global growth forecast when it releases its World Economic Outlook on Tuesday.
For his part, Fakhry el-Feky, Chairman of the Parliament's Planning and Budget Committee and a former expert at the IMF, said that the Egyptian economy needs funding ranging between US$ 10 and US$ 12 billion during a certain period of time to face the repercussions of the global economic crisis and the Russian-Ukrainian war locally on commodities, supply chains, wheat and oil and other imported, commodities.
Feky expected that the new general budget, which will be implemented in July, will reflect more strict measures.
These are in addition to the Central Bank's measures that it started by raising the interest rate by 1 percent, and the devaluation of the pound, and new increases in the interest rate will be approved during the current year.
He also expects that inflation would continue to rise during May from the current month of April, to reach about 14 percent with the results of the decision to devaluate the currency appearing.
Egypt has obtained loans from the International Monetary Fund, amounting to about $20 billion since 2016, as part of the implementation of the economic and social reform program.
It also obtained quick financing to face the repercussions of coronavirus pandemic, and has already started paying the first loan installments.
Egypt is planned to obtain a new loan during the coming period to implement structural economic reforms, but the value or details of the program are not yet clear.