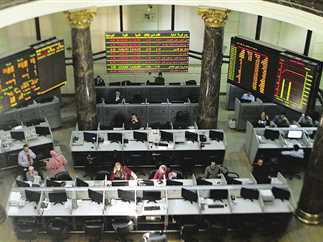 The Financial Supervisory Authority revealed that the Egyptian Stock Exchange was the worst performing among the stock exchanges in the Arab region, during the first quarter of 2022.
The Egyptian Stock Exchange bottomed the list by 5.6 percent, after Morocco, which also witnessed negative performance, and lost by 4.04 percent.
Abu Dhabi Stock Exchange topped the list of the Arab region's stock exchanges in terms of the most growth by about 17.20 percent, followed by Saudi Arabia by 15 percent, Bahrain by 15.37 percent, Dubai by 10.35 percent, and Jordan by 5.17 percent.
The Sultanate of Oman ranked sixth in terms of growth with 1.83 percent, then Tunisia with 0.88 percent.
According to the quarterly report of the Financial Supervisory Authority, the new stock issuances, in general, during the first quarter of 2022 decreased by 12 percent.
The new investments decreased by 34 percent compared to the corresponding period of the previous year, the capital increase shares declined by 6 percent, and the value of securitization bonds decreased by 6 percent.
The transactions of Egyptian investors dominated the total transactions in the stock market during the first three months of this year, by about 72.7 percent, then foreigners by 17.9 percent, and the transactions of Arabs by 9.4 percent.
The value of trading in the stock exchange during the first three months of 2022 amounted to about LE 63 billion, with a decline of 32.8 percent.
Bond transactions rebounded in the same period to record LE 367 billion, compared to LE 132.9 billion, in the comparable period last year, an increase of 176 percent.