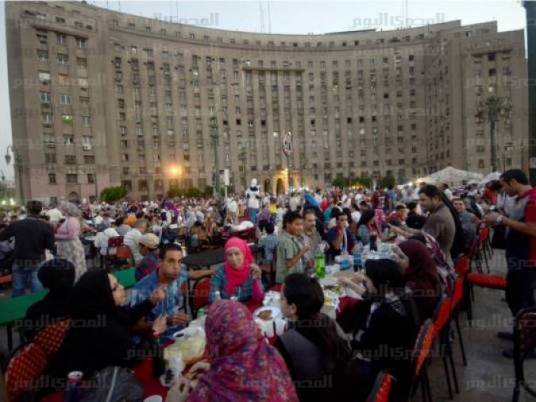 Egypt's cabinet is still determining whether charity iftar tables and Tarawih prayers at mosques will be allowed this Ramadan, said the Adviser to the President of the Republic for Health Affairs Mohamed Awad Tag Eddin.

During a Monday telephone interview with journalist Sayed Ali on the "Hadret Al-Muwatin" program the on Al-Hadath Al-Youm channel, Eddin added that the Higher Committee for the Management of the Coronavirus Crisis, headed by the cabinet, is carefully examining the epidemiological situation in Egypt.
"There are still two weeks left until the holy month of Ramadan, and any decision related to this matter is being studied," said Tag Eddin.
"We are concerned with the lives and safety of Egyptians, and the matter needs study and balance, and I hope that all precautionary measures will continue to be followed," he added.
The World Health Organization has announced an increase in the number of coronavirus infections globally, a reminder that the pandemic is still present.

However, Eddin noted a significant decrease in the number of coronavirus infections in Egypt.
"There is a decrease in the number of cases entering hospitals and intensive care units, and there is a decrease in death rates in Egypt," he explained.

Egypt's Ministry of Health and Population on Saturday reported 854 new coronavirus cases, eight deaths, and 733 recoveries.
A total of 495,373 cases have been reported in Egypt, with 24,277 deaths and 424,831 recoveries.
Vaccinations with the third booster dose began on December 21 in Egypt.
Egypt was able in a short time to provide all coronavirus vaccines, including Sinovac, Sinopharm, AstraZeneca, Sputnik, Johnson & Johnson, Pfizer, and Moderna, as part of the state's plan to diversify and expand the provision of coronavirus vaccines.
The Ministry of Health and Population called on citizens to register on the ministry's website to receive the vaccine, stressing that the state spares no effort in providing vaccines to citizens for free, through permanent cooperation with international organizations and bodies.