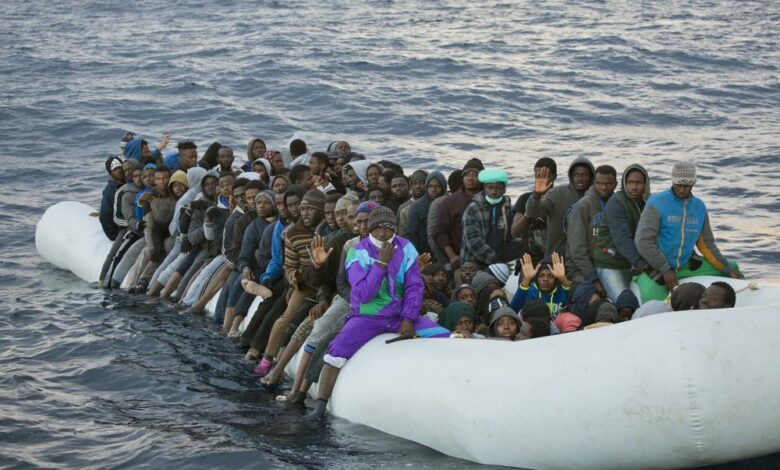 Egypt has succeeded in managing its illegal immigration issue, EU Commissioner for Home Affairs Ylva Johansson confirmed on Tuesday following an intense day of discussions with representatives of the Egyptian government to develop dialogue between the two sides to manage migration and borders.
She said during her meeting with a limited number of journalists that discussions with the Egyptian side focused on ways of cooperation to prevent illegal immigration and raise awareness about opportunities for legal immigration, especially among young people.
In response to a question about the results of her meeting with Al-Azhar grand sheikh, she added that Al-Azhar has exerted many efforts with foreign parties aimed at promoting dialogue and establishing peace, and hailed Al-Azhar's role in establishing the Egyptian Family Home to promote tolerance.
Europe faces many challenges such as Islamophobia, the extreme right, growing racism and other problems that threaten the security and stability of European societies, she warned, which requires concerted efforts to confront and eliminate it.
Immigration can fill Europe's needs of more young people to fill the shortage in its workforce, she said, and that the European Union is working to put in place the necessary legal frameworks to facilitate this with Egypt and its neighboring countries.
The European official also expressed her concerns about the problem of climate change, saying that the last climate summit did not meet all the needs necessary to confront it.

She praised civil society organizations for combating illegal immigration and raising awareness among young people about the risks of illegal immigration, as well as their role in providing opportunities for young people to travel through legal channels.
Regarding the escalating migrant crisis on the border between Poland and Belarus, Johansson said that what the Belarusian President Alexander Lukashenko was doing to handle it is "unprecedented".
She explained that the European Union must maintain its position, announced after the meeting of European foreign ministers, to double the sanctions against the Belarus regime for using the migrant crisis.
On the number of people hanging on the borders between the two countries, the European official said that she does not know enough about what is happening on the ground, as Poland declared a state of emergency at the border.
The EU asked to have transparency and to allow the media to reach the border, she added.