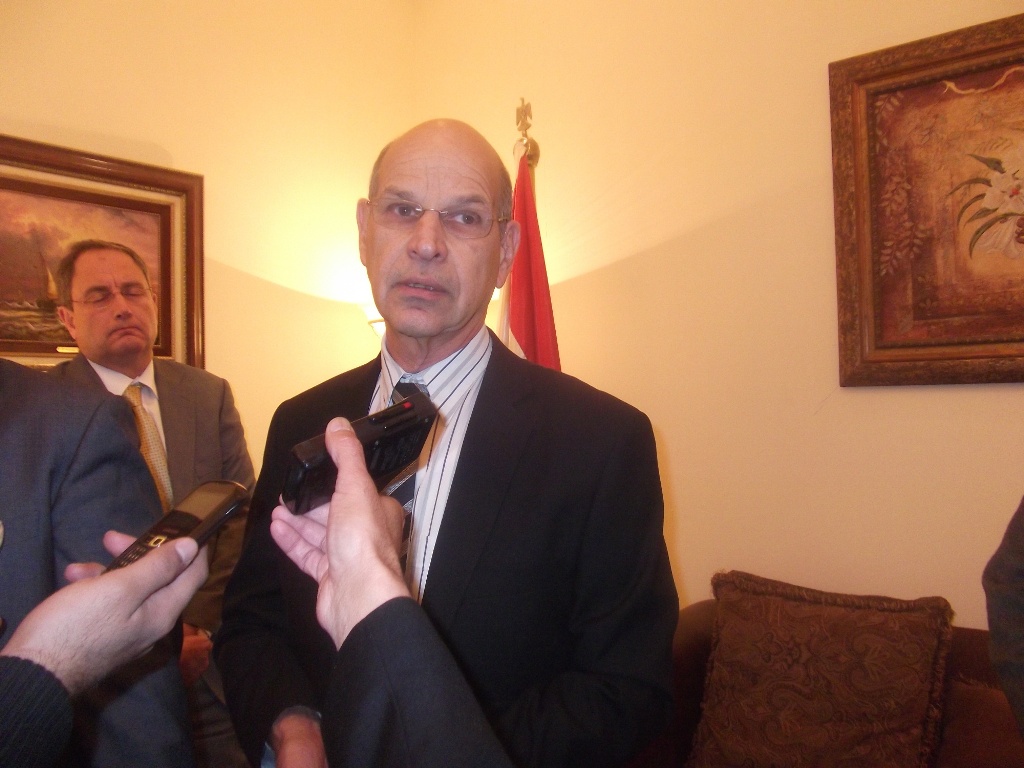 Egypt's Foreign Ministry has summoned Israeli Ambassador to Cairo Yaakov Amitai to protest a recent decision by Tel Aviv to build new settlements in the West Bank.
The ministry's Israel department head, Alaa Eddin Youssef, has called the ambassador to voice Egypt's objection to the expansion move as "a violation to the land-for-peace principle" and a hurdle to efforts made for the resumption of Palestinian-Israeli negotiations, according to spokesperson Amr Roshdy.
Earlier this month, Israeli premier Benjamin Netanyahu announced new plans to accelerate settlement building in East Jerusalem and the West Bank. His decision came one day after a United Nations resolution on 30 November granted Palestinians observer status at the UN.
France and Britain on Monday also summoned the Israeli ambassadors in their countries to object to the new Israeli plans.