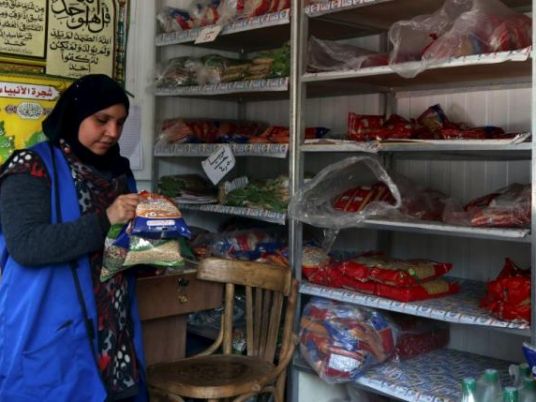 Egypt took strict measures to control the repercussions of inflation and price increases impacted by the Russian-Ukrainian war.
The government stopped the export of some crops and food commodities, with the adoption of new penalties up to the closure of bakeries that manipulate the quota of flour or the price of the loaf.
Egyptian Finance Minister Mohamed Maait said that the strategic stockpile of wheat would suffice Egypt needs until the end of the year, especially once the local harvest season begins in mid-April.
The Media Center of the Egyptian Cabinet announced the availability of ration card commodities without shortages, with no change in prices. It added that the commodities are pumped regularly on a daily basis at all outlets and all ration card outlets.
The Ministry of Supply and Internal trade approved new penalties for bakeries that raise the prices of bread or tamper with its production, and approved a fine estimated at twice the daily subsidy that the bakery receives if it proved that the prices of bread have been illegally raised above the established prices.
In the event that the bakery does not comply with the penalty, the bakery will be closed for a month, and a warning will be given to revoke the license permanently.
The Egyptian Minister of Trade and Industry, Nevine Gamea, issued a decision starting Saturday to halt exports of oil of all kinds, grits and corn for a period of three months.
The minister said that this decision was issued after coordination with the Minister of Supply and Internal Trade, as part of the government's plan to provide the citizen needs for commodities – especially basic commodities – to prepare for Ramadan which sees the consumption of food products increases significantly.
Gamea issued a decision two days ago to halt the export of beans, lentils, pasta, wheat and flour of all kinds for a period of three months.
At the same time, the state issued directives to governors to take immediate action to combat monopoly of goods, control prices, and provide citizen needs for products at reduced prices to counter any greed from merchants.