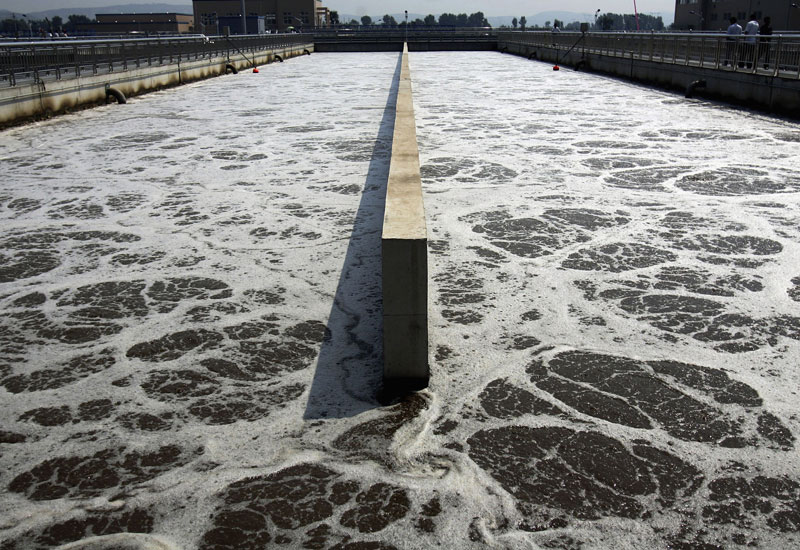 Egypt is implementing a number of water-related projects in many governorates, the Egyptian Minister of Irrigation, Mohamed Abdel Aaty, said.
Abdel Aaty said that the ministry is carrying out a project to convey agricultural wastewater in the western Delta to the water treatment plant in Hammam area, which is currently being established with a capacity of 7.50 million m3/day, with the aim of reclaiming new areas of agricultural land in the western Delta region, depending on treated agricultural wastewater.
Another project is being carried out to establish water transfer paths from the Bahr al-Baqar water treatment plant in North and central Sinai regions with a capacity of 5.60 million m3/day, with the aim of reclaiming new agricultural land in North and central Sinai, depending on the treated Bahr al-Baqar drainage water, he said.
The project includes two pipelines with a length of 105 km and 18 lifting stations, he added.
The Bahr al-Baqar water treatment plant was registered in the Guinness World Records as the largest water treatment plant in the world, at a disposal of 5.60 million m3/day. It includes four units with a disposal of 1.40 million m3/day/unit.
Abdel Aaty explained that with the completion of the water treatment and recycling projects in Bahr al-Baqar and Hamam, Egypt will become the largest country in the world in reusing water.
The number of recycling times will reach five times, he said, stressing that high salinity wastewater has been transformed from a problem into an opportunity for development and to meet the growing needs.
Egypt's Human Development Report 2021, issued by the Ministry of Planning and Economic Development in cooperation with the United Nations Development Programme (UNDP), expected that the Grand Ethiopian Renaissance Dam (GERD) will contribute to a catastrophic decline in Egypt's annual share of Nile water and the loss of large areas of agricultural land, which is pushing Egypt to reuse and recycle water.