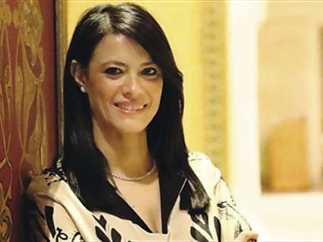 The Afro-Chinese Arts and Folklore Festival will commence on Saturday under the theme "100 Years of Mandela, Africa, China, and Arab Countries".
The festival, where 25 countries are set to participate, will be held in conjunction with the 100th birthday of Nelson Mandela.
The Afro-Chinese festival is run by the Tourism Ministry under Tourism Minister Rania al-Mashat, in cooperation with other ministries.
The festival represents the Ministry's new promotional campaign, which depends on the idea that communication can occur between the people of the world, Mashat said.
She added that the festival aims to introduce the Egyptian people to the world through arts, culture, science and creativity in all fields.
According to Mashat, the festival also serves as an opportunity to shed light on the countries art-forms and highlight the cultural heritage and mixtures of the participating African, Chinese and Arab countries.
The minister said that the festival comes as a culmination of growing Chinese-African relations, as well as Egypt's relations to both African neighbors and China, and the keenness of Arab countries to strengthen the bonds of communication with Africa and China.
"The (Youth and Sports) Ministry supports the festival in its third session as part of the ministry's strategic plan to deepen Egyptian-African and Chinese relations in the hearts of youth," said Youth and Sports Minister Ashraf Sobhy.
He praised the slogan of the festival and added that art is the main means of convergence among people.
The Afro-Chinese festival is one of the most important festivals hosted by Egypt and sponsored by the Culture Ministry, providing a mixture between the arts and folklore of the oldest continents on earth, Africa and Asia, Culture Minister Enas Abdel Dayem said.
The festival is also set to honor various Egyptian artists and African stars who have contributed to the development of Afro-Asian relations, including actor Mahmoud Kabil for his role as UNICEF's Goodwill Ambassador for North Africa.
Edited translation from Al-Masry Al-Youm