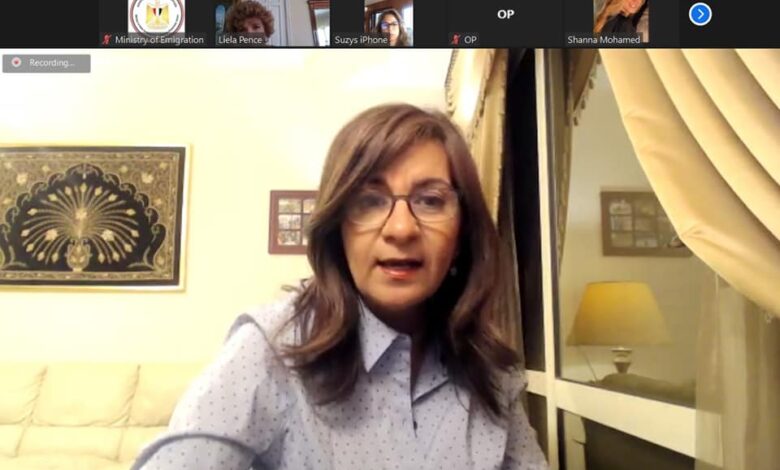 Minister of Immigration Nabila Makram announced Sunday that preparations are underway to establish a Facebook page in order to promote a fundraising event by Egyptian expatriates within the US and Canada, for the national initiative "Hayah Karima" (Decent Life) aiming to develop the countryside.
The event will launch in September, she said, and explained that the page will contain film materials, short teaser videos and photos on the initiative, with digital literacy buses in Egyptian villages as the target project of the event.
Makram said that the page will serve as an official platform for Egyptians abroad to donate to the project, and includes as much information possible to ease the process.
The minister's statements came via a Zoom meeting which included Egyptian businesswoman Laila Pence, one of the leaders of "Egypt Can Bel Ta' al-Marbouta" conference and a wealth management consultant in the US, her husband, American businessman Dryden Pence, representatives from the Ministry of Planning and Economic Development, and members of the foundation for a 'Decent Life' initiative.
In January 2019, the first phase was launched targeting to cover 375 villages across Egypt. By January 2021, the number of targeted villages increased to 1,500 within the second phase. Its beneficiaries represent 20 percent of the overall Egyptian population.