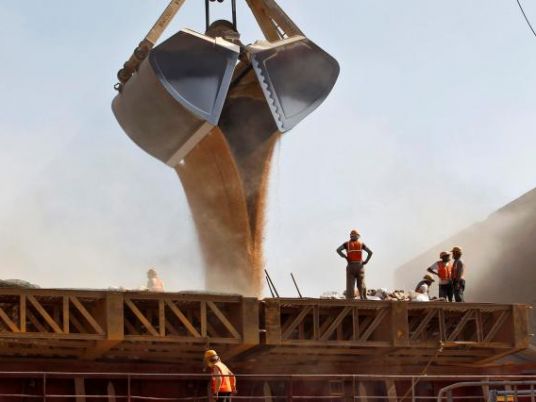 Egypt's General Authority for Supply Commodities (GASC) made contracts on behalf of the Supply Ministry to purchase 475,000 tons of Russian and Ukrainian wheat, through two international tenders.
The first tender included the purchase of 180,000 tons of wheat, including 120,000 tons of Russian wheat and 60,000 tons of Ukrainian wheat, Vice Chairman of GASC Ahmed Youssif said in a statement on Tuesday.
The second tender includes the additional purchase of 295,000 tons of Russian wheat.
Egypt is the world's largest wheat buyer. It imports 11 million tons of wheat annually, 5 million of which are imported by governmental bodies, and 6 million by the private sector, according to official data.
The country of 99.7 million consumes about 16 million tons of wheat annually, 9.6 million tons of which are used for the production of subsidized bread. 3.75 million tons of the total amount are produced domestically, while 6.2 million tons are imported and purchased throughout the year.
Edited translation from Al-Masry Al-Youm.