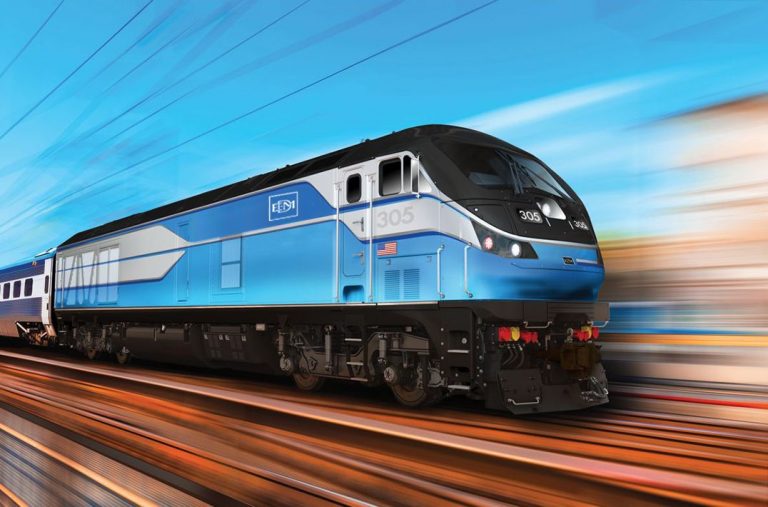 Transport Minister Kamel al-Wazir on Thursday will receive ten new railway locomotives at Alexandria Port, coming from the US as part of a batch of 110 engines.
The same deal includes the development and upgrading of 81 American engines from the Railway Authority's current fleet.
Leaders of the Railway Authority, General Electric American, and officials of Alexandria Port will receive the new locomotives Wednesday.
Upon arrival, the new locomotives will be transported via the Alexandria-Cairo railway line to be stored in the railway workshops in Cairo until testing is completed.
Pilot operation will extend over two months, according to a statement by the Railway Authority. They will join the passenger transport sector once the pilot ends and the new locomotives are ensured to comply with safety and environmental specifications, the statement said.
Wazir announced earlier in November that the first batch of American locomotives manufactured by General Electric have been shipped to Egypt and are on the way to Alexandria seaport, to arrive before Christmas.
He added that the 10 new locomotives, from a batch of 110 engines, will arrive in succession to be fully supplied in June 2020, in accordance with the latest international specifications.
"On June 30, there will be a new shape for the Egyptian railway. New trains will be operated, solving the problems of passenger congestion in the trains we are currently witnessing, given the small number of coaches. There will be regularity in the movement and arrival of trains," Wazir said.
Edited translation from Al-Masry Al-Youm