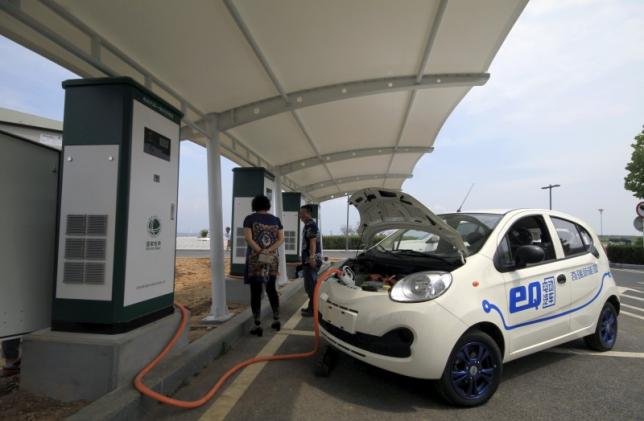 Egypt's Minister of Public Business Sector Hisham Tawfik said on Tuesday that the government is set to sign agreements this year for launching electric cars in Egypt.
During meeting for the Industry Committee in the House of Representatives, Tawfik said that Egyptian and Chinese officials have met multiple times in order to discuss cooperation in the production of electric cars, adding that a study will be prepared on the issue of charging stations before the new vehicles are launched in Egypt.
Tawfiq said that charging stations for electric cars will be available in various areas, adding that a package of incentives has been proposed for the production of electric cars, which is part of the ministry's efforts to study the experiences of other countries in producing electric vehicles, the most important of which is China.
Among the proposed incentives is the launch of a program similar to the project of replacing the black taxi in 2006, with a target of 3 percent annually, or 11,000 cars, he said.
Tawfik held extensive talks with a delegation of the Chinese Dongfeng Motor Company last year regarding ongoing negotiations to begin producing electric cars at Nasr, Egypt's state-owned automobile company.
Both sides had reached an agreement on the most important points to be included in the Memorandum of Understanding, which was scheduled to be signed in January.
After the terms of the agreement were settled, the Holding Company for Metallurgical Industries conducted a preliminary feasibility study in light of data provided by the Chinese side on the production of electric vehicles at Nasr, according to a December report from Daily News Egypt.
The project is set to revive the Nasr production lines, which have been suspended since 2009, Tawfik said, with production capacity expected to reach around 25,000 electric cars within a few years.
Meanwhile, Minister of Petroleum and Mineral Resources Tarek al-Molla, Sports and Youth Minister Ashraf Sobhy, Port Said Governor Adel al-Ghadban, and officials from the Italian company Eni inaugurated on Sunday the first integrated station in Egypt's Port Said for natural gas, liquid fuel and charging electric cars.
Edited translation from Al-Masry Al-Youm