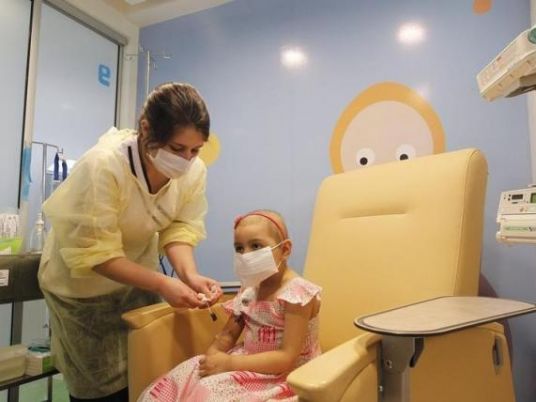 Chairman of the Board of Directors of the General Authority for Health Care Ahmed El-Sobky announced on Tuesday that Egypt will begin to use digital pathology technology in cancer diagnoses.
He added that the country's Health Care Authority will be the first facility to use such technology, which digitally diagnosis cancerous tumors and analyzes tissue.
During the Arab Health Exhibition, which is taking place this week, Sobky visited a number of pavilions for specialized medical companies to learn about the latest technological developments in artificial intelligence and health management systems.
He also learned about updates in the fields of telemedicine, medical imaging, and digital diagnosis of diseases, which contributes to accurate early detection and treatment.
Arab Health 2021 is being held in Dubai from June 21 to 24. A number of heads of health authorities in the Middle East attend the expo each year/
Sobky and his delegation are scheduled to visit major advanced medical cities, integrated medical complexes, and the Artificial Intelligence Center in Dubai, in addition to holding several meetings with other health officials in order to discuss cooperation and collaboration.
During the conference, Sobky reviewed the most important projects that have played a vital role in enhancing the future of health care in Egypt, including the introduction of comprehensive health coverage and the authority's leading role in providing integrated health care for all.
He also discussed medical tourism and the digital transformation of many of the authority's health services.
The delegation accompanying Sobky includes the Executive Director of the General Authority for Health Care, Director of the Central Administration for Information Systems and Digital Transformation, and Director of Engineering Projects Department.
Arab Health hosts decision makers in the healthcare sector annually and attracts thousands of visitors from all over the world.
Edited translation from Al-Masry Al-Youm