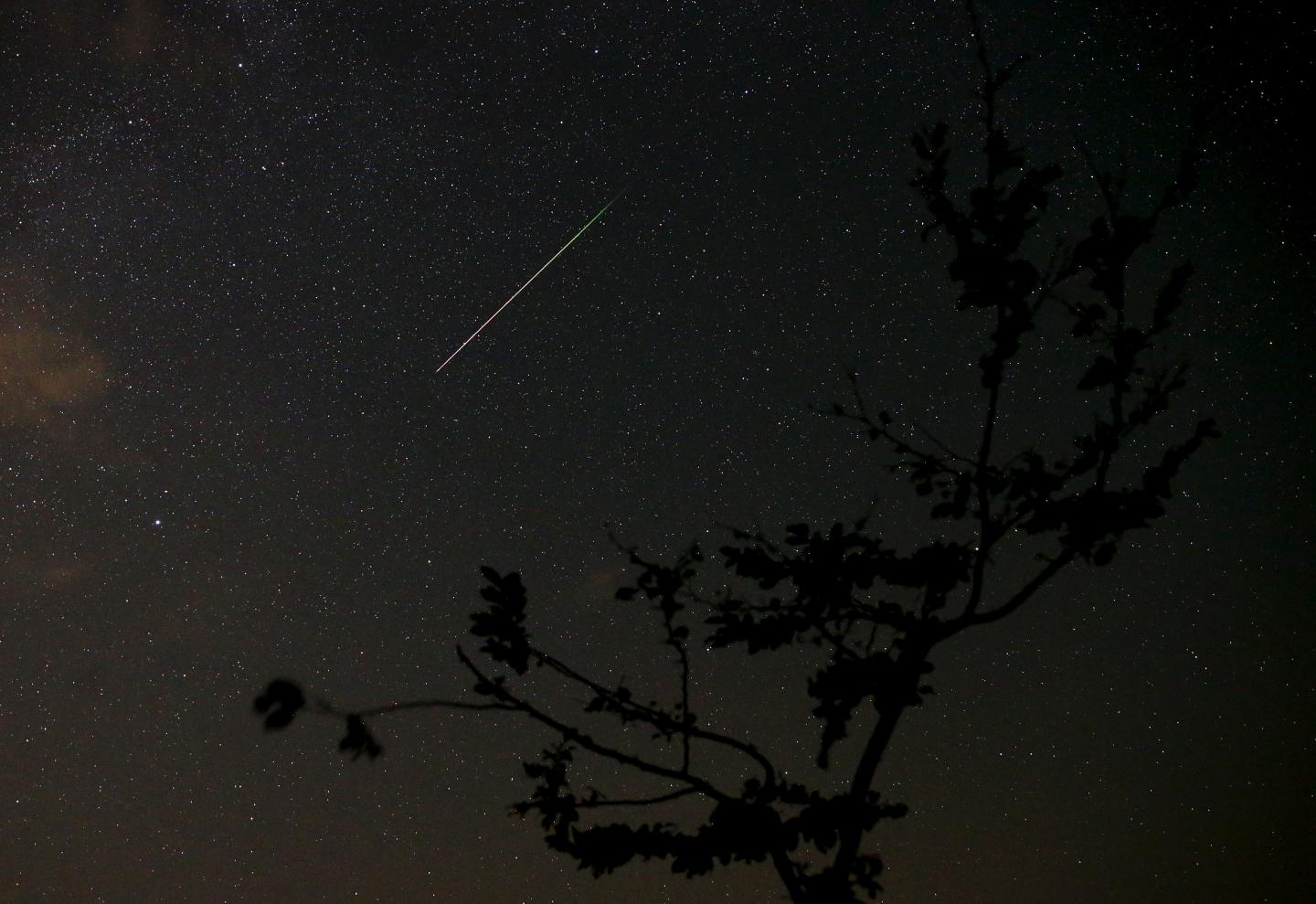 Egypt will witness the last meteor showers of 2022 on Wednesday namely the Ursa Minor meteor showers, famous for the Bears meteors.
The meteor shower will be visible in the sky at night and will continue until dawn on Thursday.
Bear Meteors
The Lesser Bear meteors are also known as the Bears or Bears Meteors, and they are light meteor showers, at about ten meteors per hour.
These meteor showers are formed as a result of dust debris scattered along the orbit of the comet Tuttle, discovered in 1790. These meteors fall as if they were coming from the Ursa Minor group near the North Star, which is the reason for its name.
The Bear meteors are usually active annually from December 17 to December 25, and its peak is on the night of December 21.
This year the moon will not affect the vision of these meteors, as meteor showers are generally visible with the naked eye and do not need binoculars or astronomical telescopes.
For better visibility, it is required to be away from city lighting and to have a sky clear of clouds, dust, and also water vapor.
Mercury elongation
Tonight also witnesses the occurrence of another astronomical phenomenon, the elongation of Mercury.
The planet Mercury will reach its maximum elongation of 20.1 degrees from the sun in the sky.
Tonight, December 21 is the best time to watch and photograph the planet, as it will be at its highest point above the western horizon in the sky after direct sunset.
And Egypt's skies on Thursday will be witness to the conjunction of the moon and the giant star Antares, or "the heart of the scorpion".
Antares is a red giant star, and its mass is estimated at ten times the mass of the sun, according to the Astronomical Research Institute, which is 600 light years from Earth.
It is the brightest star in the constellation Scorpio.
The conjunction of the moon and the star of Antares will be seen before sunrise at 5:45 am, on Thursday, until it disappears due to the intensity of the morning twilight with sunrise.