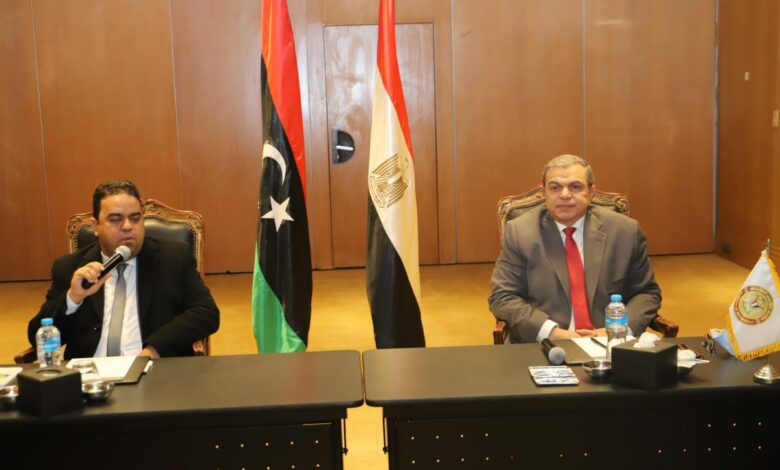 Official spokesperson for the Egyptian Foreign Ministry, Ahmed Hafez, expressed Egypt's confidence in the ability of the new Libyan government to preserve Libya's unity and sovereignty over its territory and to achieve security by controlling the internal situation.
This prepares the atmosphere for holding elections, and to execute the road map ahead. 
Egypt is closely following the developments of the situation in Libya, and believes that the course of settling the Libyan crisis remains in the hands of the Libyan people alone, without outside interference or dictates, Hafez, said.
Hafez, in a press statement, praised, in this context, the role of the Libyan institutions and its assumption of responsibility, including the measures taken by the House of Representatives in consultation with the State Council in accordance with the Skhirat Agreement.
The House of Representatives is entrusted with enacting laws, granting legitimacy to the executive authority, and exercising its oversight role,.
This is the elected body representing the will of the Libyan people, according to Hafez.
Egypt continues to communicate with all Libyan parties with the aim of bringing their views closer, ensuring the preservation of the country's security and stability.
A matter of importance is meeting the aspirations of the Libyan people, supporting comprehensive national reconciliation efforts between the Libyan Brothers.
Also unifying Libyan institutions, as it continues its efforts within the framework of its co-chairmanship of the Libyan Economic Working Group, in a way that achieves the interests of the Libyan people, Hafez added.
Egypt also continues to support the efforts of the "5 + 5 Joint Military Committee" aimed at executing the outcomes of the Paris summit, the Berlin Process Libya and UN Security Council resolutions.
Regarding the exit of all foreign forces, foreign fighters and mercenaries from Libya without exception and within a specific time frame, Hafez said.