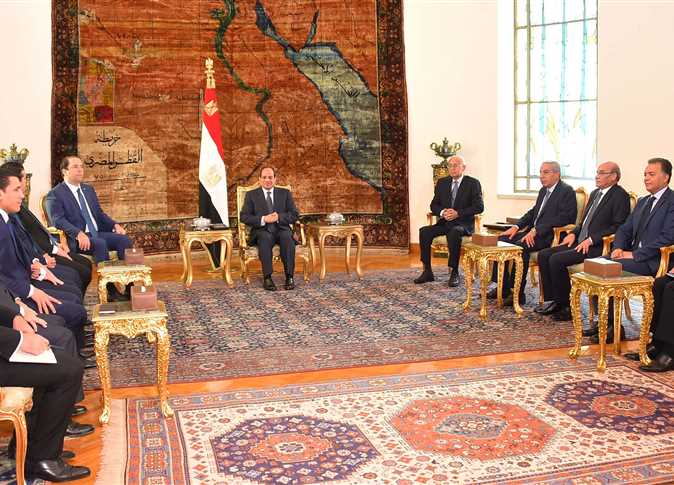 Egyptian President Abdel Fattah al-Sisi met on Sunday with Tunisian Prime Minister Youssef Chahed at the Ittihadiya Presidential Palace in Heliopolis.
The meeting discussed ways of enhancing bilateral cooperation in the political, security and economic fields, as well as various issues of common concern pertaining to the regional and international arena,, especially the Middle East peace process and combating terrorist organizations.
Egyptian Prime Minister Sherif Ismail, ministers and senior officials from both sides attended the meeting.
Egypt and Tunisia stressed the importance of strengthening the solidarity among Arab countries to meet the unprecedented challenges they face at the present time, especially the spread of the threat of terrorism and extremist ideology, which require consolidating unity, defusing sectarian conflicts and preserving national institutions.
The two sides discussed the Libyan crisis, stressing the importance of intensifying efforts to reach a solution to the conflict in a way that preserves the sovereignty and territorial integrity of Libya and protects the capabilities of its people and restores security and stability.
The spokesman of Egypt's presidency Bassam Radi said that the Tunisian Prime Minister expressed his pleasure to visit Egypt and to participate in the meetings of the between the two countries. Chahed pointed to Egypt's role as the main pillar of security and stability in the Arab world.
On his part, Prime Minister Ismail said that 10 agreements have been signed between the two sides.
Chahed said that this week there will be coordination and consultation with the Egyptian side on the development of bilateral relations. He added that the Egyptian-Tunisian High Joint Committee has not met since 2015 and that he seeks to increase cooperation between the countries.