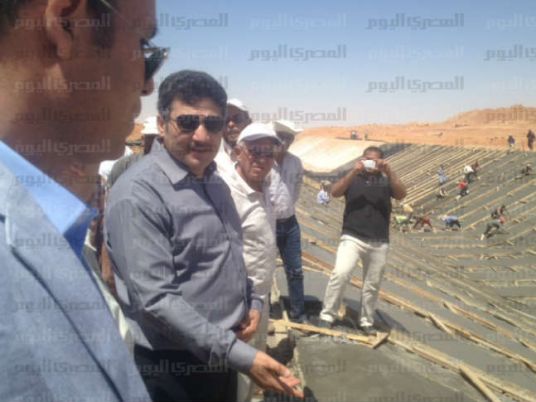 Egypt is searching for alternate Nile water resources to offset a potentially weaker inflow as talks with Ethiopia fail over its disputed Grand Renaissance Dam.
During their meeting on Saturday in Khartoum, officials from Egypt, Sudan and Ethiopia failed to overcome disagreements related to proposed technical studies of the dam which Egypt fears will affect the flow of Nile water to its soils.
Sources at the Water Resources and Irrigation Ministry have said that Minister Hossam Moghazi is travelling to Uganda on Tuesday to discuss projects with Nile Basin countries that could help tap into water resources in the Great Lakes region in an effort to make up for any water shortage that may result from the Ethiopian undertaking.
The minister will also discuss projects for solar-powered water wells and other counter-flood projects implemented by Egypt in Uganda with a total cost of US$9.6 million.
Edited translation from Al-Masry Al-Youm