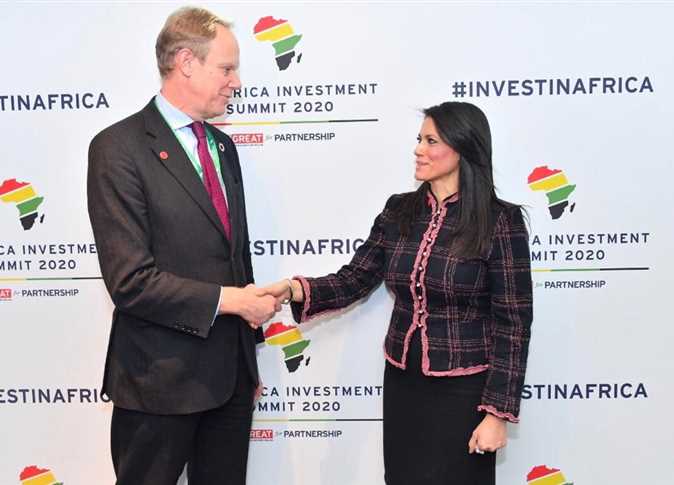 Egypt and the United Kingdom announced the establishment of an economic partnership to implement Egypt's "Vision 2030" initiative.
Egypt and the UK are seeking to advance education and health care, and promote trade and investment.
Within the framework of this partnership, the UK announced it would provide Egypt with LE267 million to help achieve comprehensive economic growth, social development, empower youth, support the neediest groups and develop the business environment.
The UK will also provide grants worth approximately LE61 million to support financial inclusion, in addition to approximately LE164 million to increase employment opportunities for young people through supporting the development of the higher education system and developing capacity building programs.
Egypt and the UK will also work together to prepare technical studies and feasibility studies for sustainable infrastructure projects, aiming to increase private sector participation in those projects.
The two countries stressed that efforts are underway to implement the programs announced in order to achieve sustainable economic growth in line with sustainable development goals.
Egypt's Minister of International Cooperation Rania al-Mashat, and Minister of State for International Development of the United Kingdom Alok Sharma agreed to enhance economic cooperation between the two countries, on the sidelines of the British-African investment summit.
The joint statement issued by their meeting on Monday stipulated that the UK supports Egypt in strengthening bilateral and multilateral partnerships with development partners, governments, international economic policy makers, the private sector and civil society.
The statement emphasized Egypt and the UK's desire to upgrade economic cooperation to implement Egypt's 2030 vision, which is in line with the United Nations' goals for sustainable development.
The UK will provide technical assistance in building the necessary capacity to support the structural reforms needed to open the way for private sector development, achieving inclusive economic growth.
The UK will also support Egypt's efforts in developing regional linkage programs with African countries, which aim to enhance Egypt's position as a regional center for international trade and energy, and with the aim of supporting tripartite cooperation between Egypt, the UK, and African countries.
Egypt and the UK are committed to work together to meet the challenges limiting the activation of existing market mechanisms, opening up new markets and increasing investments in health care and education in order to create more jobs and provide quality services to citizens.
Edited translation from Al-Masry Al-Youm