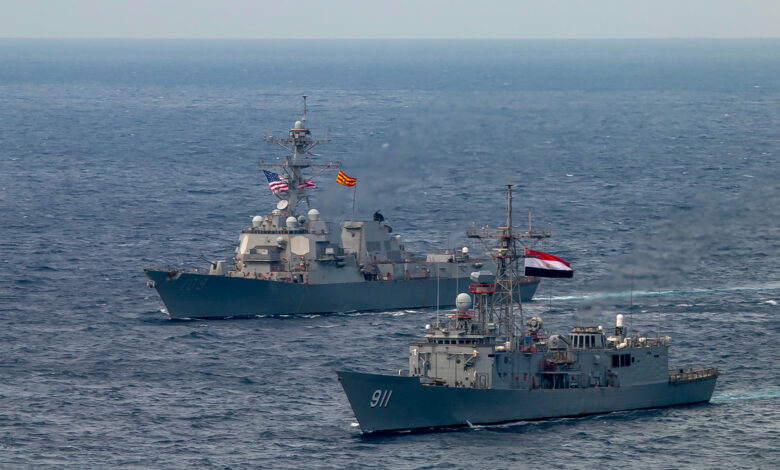 The Egyptian Naval Forces and the US Forces carried out a naval exercise in the Egyptian Southern Fleet area in the Red Sea, with the participation of the Egyptian frigate Alexandria and two US destroyers – the USS Cole and the USS JANSON DUNHAM.
A statement by the military spokesperson for the Egyptian armed forces Ghareb Abdel-Hafez said that the training came as part of the plan by the General Command of the Armed Forces to raise the level of training and exchange experiences with the armed forces of friendly nations.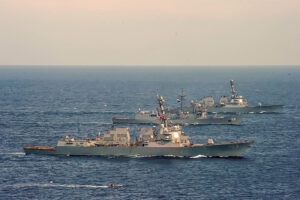 These exercises come as an affirmation of the strategic partnership and the extended bilateral relations between the Egyptian armed forces and their American counterpart, he added.
Abdel-Hafez explained that the training included a set of different naval combat activities, including analysis of the situation image (surface, air, subsurface, and electronic), in addition to transportation exercises, training on maritime security procedures in the Red Sea, and confronting atypical maritime threats in addition to a ship protection exercise.
The drill also included protecting important shipments, which showed the ability of the joint naval units to carry out their tasks accurately and proficiently to maintain the security and freedom of navigation in the Red Sea.