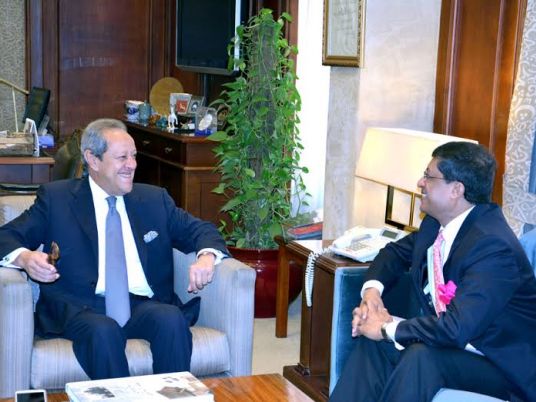 Egypt is eyeing an increase to its trade exchange with India to US$8 billion in 2016, up from US$5.5 billion in 2014, Minister of Trade and Industry, Mounir Fakhry Abdel Nour, said on Tuesday.
Meeting with the Indian ambassador to Cairo, Sanjay Bhattacharyya, Abdel Nour said Egypt has considerable prospects to increase its exports, especially of agricultural products, to the Indian market.
Bhattacharyya pointed that 50 Indian companies are operating in Egypt, investing US$3 billion and providing 35.000 work opportunities. He stressed the importance of Abdel Nour's acceptance of an invitation from his Indian counterpart for a visit in India within the next months, in order to reinforce economic and investment cooperation between businessmen from both countries.