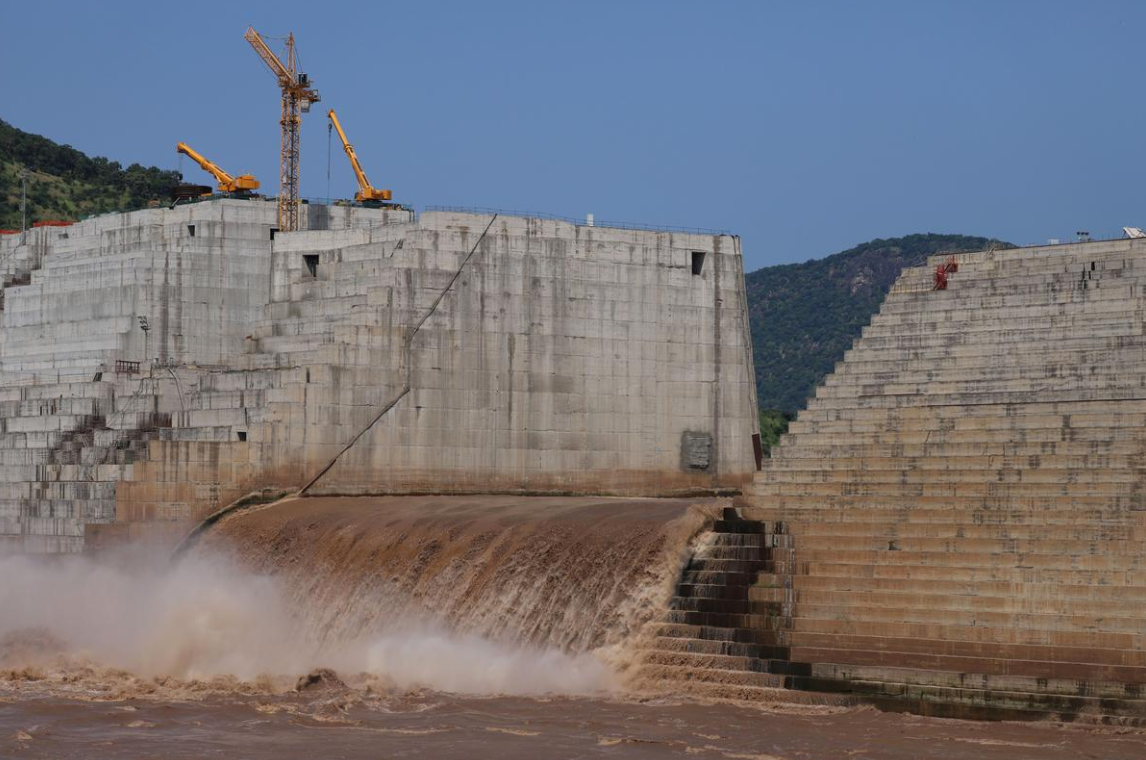 Egypt announced that it will continue negotiations regarding the Grand Ethiopian Renaissance Dam (GERD), as long as official observers have an effective role in the negotiation process, professor of geology and water resources at Cairo University Abbas Sharaqi said on Tuesday.
During a phone interview with journalist Amr Abdel Hamid on Egypt's TeN satellite channel, Sharaqi added that Sudan has confirmed that the dam, which is just 15 kilometers away, poses a flood threat to the country.  
He praised the resumption of the talks, stating that coordination between the countries downstream of the dam is an absolute must.
According to Sharaqi, relations are tense on the border between Sudan and Ethiopia, which may have been be the reason behind Sudanese Prime Minister Abdalla Hamdok's recent visit to Ethiopia.
Egypt's announcement came shortly after the Sudanese Cabinet announced on Sunday that it would resume GERD negotiations with Ethiopia. 
The announcement followed the two-day visit of Hamdok and his accompanying delegation to Addis Ababa. The delegation returned to Khartoum on Sunday.
The Sudanese Cabinet described the visit as "fruitful".
The construction of the dam, which began in 2011, is considered to be one of Egypt's most serious water issues.
Egypt, which relies considerably on freshwater from the Nile, has voiced fears that the GERD would negatively impact the country's water supply, and has insisted that measures be put in place to protect downstream countries in case of drought during the dam's filling process.
Ethiopia, on the other hand, has stressed the importance of the project to bolster its economy, where more than half of the population currently lives without access to electricity.
Sudan is somewhat caught in the middle of the conflicting interests of Egypt and Ethiopia. There is potential for the country to develop further with the GERD's operation, but government officials worry that it could also threaten preexisting dams.
Edited translation from Al-Masry Al-Youm