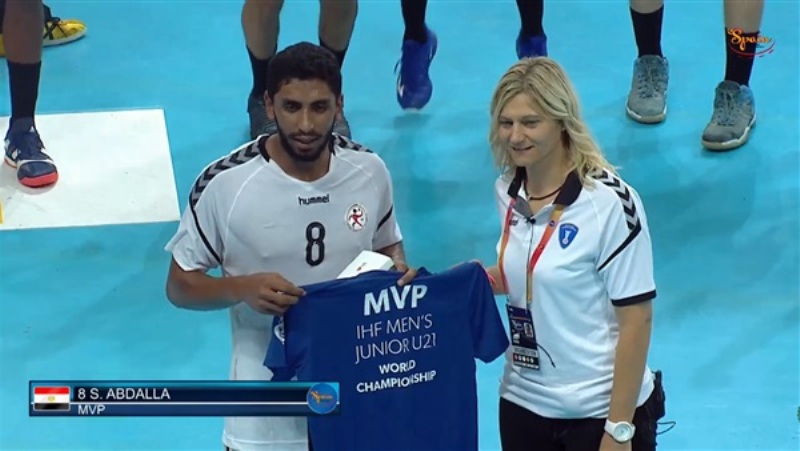 Egypt's handball team headed on Thursday to the semifinal of the IHF Men's U21 World Championship held in Spain after beating Norway 29-27.
Egypt managed to gain the upper hand during the second half of the match for a 17-13 advantage after Norway won the first half against Egypt 14-12.
Egypt will face the French team on Saturday, which defeated Denmark 35-32.
This victory is Egypt's sixth straight victory at the competition after beating Australia 44-17, Nigeria 47-30, Sweden 32-22, South Korea 38-36, and France 37-23 during the group stage.
Egypt qualified for the championship quarterfinal following a tight 30-29 win over Serbia during the 16th round.
Egypt is the first non-European team to achieve first rank since 2009, when Brazil managed to do so.
Egypt also came in second behind France on the list of teams with the greatest numbers of goals scored after scoring 188 goals in the first round.