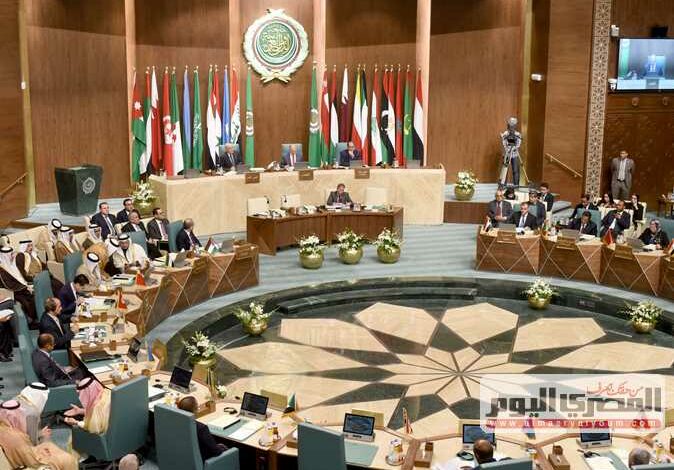 The official Egyptian delegation withdrew from the meeting of Arab foreign ministers headed by Foreign Minister Sameh Shoukry, in protest against Libya's Minister of Foreign Affairs and International Cooperation Najla al-Mangoush in the outgoing government of Abdel Hamid al-Dabaiba, assuming the presidency of the new session of the council succeeding Lebanon.
The Arab foreign ministers had anticipated the council's meeting by holding a consultative meeting to discuss the important issues included in the agenda.
The draft agenda for the 158th session of the Council includes eight main topics dealing with various political, security, legal, social, financial and administrative issues of joint Arab action.
The draft agenda is topped by the report of the Secretary-General of the Arab League on the activities of the General Secretariat and the procedures for implementing the decisions of the Council.
And the semi-annual report of the Follow-up Committee for the Implementation of Decisions and Commitments.
The draft agenda also includes the Palestinian cause and the Arab-Israeli conflict, and it includes topics related to the political developments of the Palestinian cause; support for the budget of the State of Palestine and a report on Arab water security and Israel's theft of water in the occupied Arab territories; and the occupied Golan Heights.