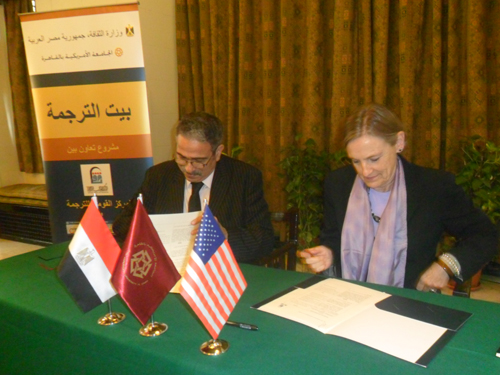 Egypt will work with the United Nations Food and Agriculture Organization (FAO) on the country's wheat ergot policy, the agriculture ministry said on Monday, one day after the head of Egypt's agriculture quarantine authority was replaced.
The ministry said in the statement it would follow a 0.05 percent tolerance policy on ergot, a grains fungus, following the replacement of agriculture quarantine head Saad Moussa, who had been applying a zero tolerance policy on ergot which led to wheat shipments being rejected.
The FAO will be meeting with various parties in Egypt to study the danger of ergot and to develop policy recommendations, which will be used to write legislation, the ministry said.
In a statement on Sunday, the ministry announced the replacement for Moussa, signalling a shift in policy on ergot.
"Essam Fayed the minister of agriculture has appointed Ibrahim Ahmed Imbabi, head of the Plant Pathology Research Institute, to head the central administration of the agricultural quarantine authority," said the statement.
The ministry said Imbabi's appointment was part of a plan to "restructure the ministry of agriculture and its various sectors, to develop and improve its performance".
One source close to the matter who asked not be named due to the sensitivity of the issue said Moussa was relieved of his post due to the controversy he caused over ergot.
Many traders, who say guaranteeing zero ergot is impossible, have declined in recent months to make offers in state wheat tenders, saying it was too costly to risk having their shipments later turned away by Moussa's quarantine authority.
The disrupted wheat tenders have raised the possibility of a shortage of grain which could pose a political problem for President Abdel Fattah al-Sisi as the impoverished population relies on highly subsidized bread.
Traders welcomed the decision to replace Moussa and some said purchase tenders would return to normal as a result.
"I can say that for the majority of suppliers they will be more willing to participate in tenders now," one Cairo-based trader said.