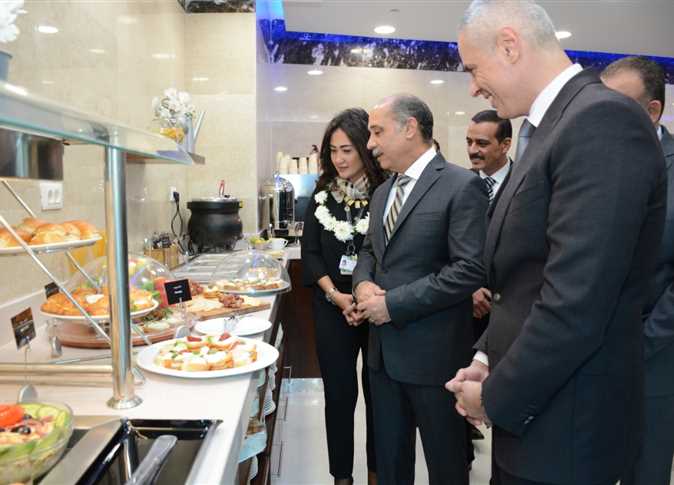 EgyptAir Aviation Services has contracted a Greek executive chef to oversee the development of products prepared in the company's kitchens, whether for flight catering or hotel services. The chef will also oversee and implement the menus provided to VIP lounges, restaurants and cafeterias affiliated with the company at all Egyptian airports.
In a statement on Monday, the company said that the signing with Executive Chef Vassilis Kardaris is part of the development plan of EgyptAir and its subsidiaries to upgrade the level of services they provide to customers worldwide.
"Contracting and working with cooking experts from around the world is a manifestation of the company's keenness to develop its performance in order to provide the best to our customers," EgyptAir Aviation Services Chairman Hesham Abdel Hafez said.
"This will contribute to the introduction of new and diverse foods to the menus in order to meet the requirements of customers by providing the finest and most delicious meals," he added.
"We hope that the development advances to the extent that it maintains the company's leadership in this field, upholding and applying all international standards according to global kitchen systems while meeting requirements for innovation and creativity in the meals provided to company customers either on its flights or in Egyptian airports," Hafez said.
Kardaris is one of the most famous culinary experts worldwide for his long experience in the field. He has worked in many international firms in a number of prominent markets throughout Austria, Lithuania, Asia and the Gulf region. He has obtained numerous certificates in culinary production, quality systems, and food safety.
Edited translation from Al-Masry Al-Youm