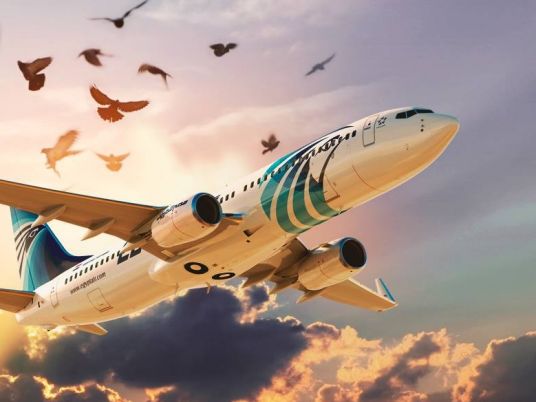 EgyptAir flew on Sunday 16 international flights carrying a total of 2,000 passengers to London, Paris, Rome, Tunisia, Milan, Abu Dhabi, Khartoum, Frankfurt, Amsterdam, Berlin, Munich, Sharjah, Beirut, and Washington, including two trips to Dubai.
A statement from the airline said that it also flew domestic flights, cargo flights and exceptional flights to Saudi Arabia's Jeddah and al-Qassim.
As part of its coronavirus precautionary measures, crew members have been instructed to wear masks, face caps and gloves. Universal protection kits containing disinfectants, gloves, and masks have also been provided.
EgyptAir also installed new filters on all plane air conditioners to eliminate up to 99 percent of all viruses, microbes and bacteria.
The airline has also taken passengers with chronic illnesses who cannot wear masks into consideration. They occupy special seats on board, while the last two rows in a plane will be allocated to isolate any passengers suffering from coronavirus symptoms.
No cushions, blankets, or hot drinks are provided on board, the statement said, adding that all meals and utensils are safely wrapped and subject to all safety standards.
Egypt announced on June 7 that air traffic in all Egyptian airports will resume starting July 1, in accordance with Egypt's preventive and precautionary measures to coexist with the coronavirus outbreak.
Flight reservations have reopened in all airline offices.
Civil aviation traffic in Egypt has been suspended since March 19, excluding air cargo flights, charter flights only for tourist groups already in Egypt who want to return home, international medical flights and domestic flights.