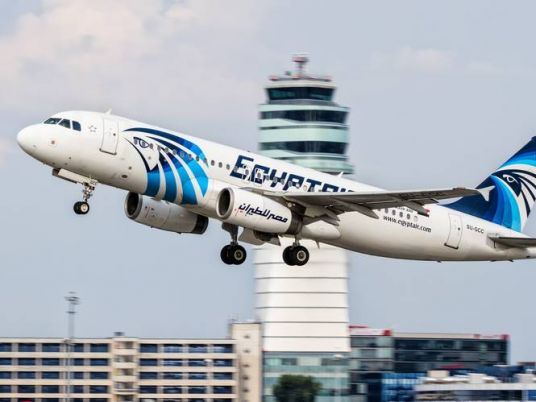 An EgyptAir flight from Cairo to Iraq was delayed for just under an hour on Tuesday after a collision with a catering vehicle.
The plane, which was due to fly to Erbil, was replaced by another one following the accident, an airport source said.
In related news, an Air Cairo plane made an emergency landing at Cairo International Airport after a malfunction with a door allowed air to enter the aircraft.
The plane, which took off from Borg al-Arab Airport in Alexandria, was meant to be continuing to Saudi Arabia, but the flight was canceled due to the malfunction.
Engineers took five hours fixing the door, which meant that Flight no. 451 to Saudi Arabia was canceled.
The 111 passengers on board were housed in a hotel near Cairo airport and put on the next available flight to their destination.

Edited translation from Al-Masry Al-Youm