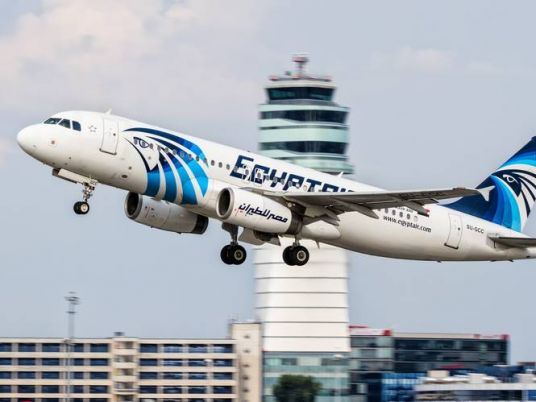 Pilot Amr Abu el-Enein, Chairman of the Board of Directors of the Holding Company for EgyptAir, said on Sunday, that the country's flagship airline, the official carrier of the delegations participating in COP27, is working to provide all the necessary facilities and discounts while ensuring the highest level of services for the participating delegations.
Abu el-Enein added that work teams from all disciplines were formed to follow up on the developments of the event, remove all obstacles for the participating guests, facilitate arrival and travel procedures, in addition to organizing an advertising campaign for the conference on board its planes and external offices.
Pilot Amr Nabil, Chairman of the Board of Directors of EgyptAir Airlines, said that a reduction on international flights to EgyptAir will be granted to the delegations participating in the conference, and that flights between Cairo and Sharm el-Sheikh will be intensified during the conference period.
He explained that this will include operating direct flights for EgyptAir from London, Frankfurt, Munich, Istanbul, Paris, Dubai, Lagos and Nairobi to Sharm el-Sheikh Airport on November 5.
The conference logo will also be placed on the headrest cover of EgyptAir planes on international and domestic flights, as well as a promotional film about the conference will be shown on aircraft screens.
This comes within the framework of the Egyptian state's preparations to host the 27th session of the Conference of the States Parties to the United Nations Convention on Climate Change (COP27 Climate Summit), which will be held in Sharm el-Sheikh in November.
The Minister of Civil Aviation, Lieutenant-General Mohamed Abbas Helmy, directed the necessity of coordination and cooperation between all concerned parties with regard to all arrangements for this global event in order to come out with a picture that befits Egypt's position and its leadership regionally and internationally.