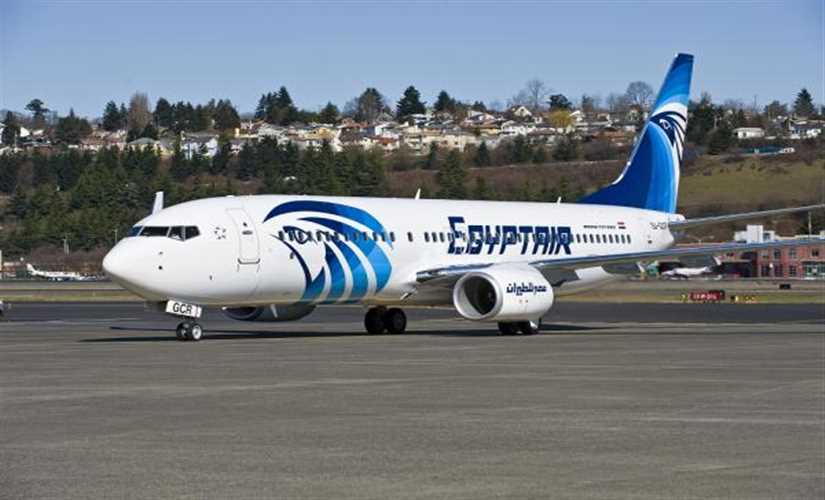 EgyptAir managed to operate 33 international flights from March 19 through March 26 to various cities around the world to help Egyptians stranded abroad get back to the country amid the coronavirus pandemic, which prompted Egypt to close its airports on March 19.
The company operated flights to Toronto, Jeddah, Abha, Dubai, Accra, Lagos, Dammam, Riyadh, Abu Dhabi, Cyprus, London, New York, Kano, Madrid, Milan, Istanbul, Paris, Brussels, Amsterdam, Munich, Frankfurt, Athens, Moscow, Berlin, Rome and Tokyo, the company said on Thursday.
EgyptAir also operated domestic flights and cargo flights to Kuwait, Istanbul and Ostend during the past few days, the company added.
Meanwhile, two flights ran on Thursday to bring 300 Egyptians stranded in London back home to Cairo.
Britain, which has reported over 8,000 coronavirus cases and upwards of 400 deaths, declared an effective lockdown on March 24, with Prime Minister Boris Johnson calling on all non-essential shops to close and warning residents against leaving their homes unless absolutely necessary.
The death toll from the disease in Italy and Spain has surpassed deaths reported in China, and a third of the global population is now living under lockdown, with thousands having been stranded around the globe as countries moved to impose flight suspensions or close their borders.
The company said that daily EgyptAir will also operate flights from Kuwait to Cairo starting March 26 and lasting until March 30 at 1:25 pm.
On March 18, EgyptAir operated its first charter flight to get 300 Egyptians stuck in Kuwait back home to Egypt.
Informed sources at the company clarified that the company's representative was working with the Egyptian Consulate in Kuwait to book Kuwait-Cairo flights.
Egypt's flight suspension was originally set to last until March 31, but was extended this week through April 15.
Egypt has also imposed a two-week nationwide curfew from 7 pm until 6 am beginning on Wednesday, March 25 and has extended school closures an additional two weeks to fight the spread of coronavirus.
Egypt confirmed on Wednesday afternoon 14 new coronavirus cases, in addition to 40 others announced earlier that day, bringing the total number of cases in the country to 456.
Twenty-one people have died from the virus in Egypt, as well as two senior military officers.
Edited translation from Al-Masry Al-Youm